SYTYCD returning to Channel Ten in 2014!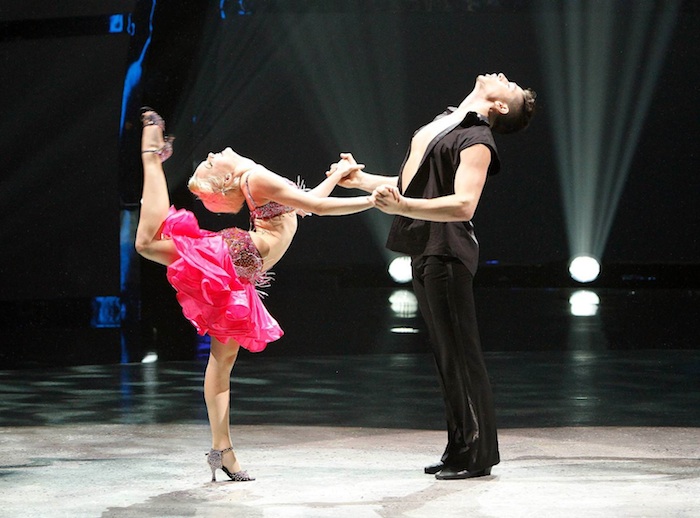 Channel Ten has recently announced that So You Think You Can Dance is returning to Australian shores in 2014. The show will be produced by Shine Australia after Shine Group recently penned a global deal with Co-creator, US Executive Producer and Judge Nigel Lythgoe.
The multi-Emmy Award winning show, which ran for three years on Channel Ten from 2008 to 2010, will have a new host and new judges, all to be announced. The talent show was once hosted by Natalie Bassingthwaighte – now contracted with Seven for The X Factor – along with judges Jason Coleman, Matt Lee and Bonnie Lythgoe.
Network Ten Chief Programming Officer, Beverley McGarvey, said, "We are delighted to bring So You Think You Can Dance back to Ten. The show is event TV at it's best and is great entertainment for the entire family. Our aim is to showcase the great variety of dance in Australia and our country's best dancers – and to give those dancers the chance to fulfill their dreams."
Mark Fennessy, CEO of Shine Australia said, "So You Think You Can Dance is one of the world's most-loved entertainment formats and proven marquee brands. Australia is blessed with extraordinary dancers and a vibrant dance community. At Shine, we're excited to once again showcase our most exceptional talent."
According to TV critics, Channel Ten has needed a big event show since MasterChef began to drop in ratings. It's attempt to revive the dance show marque last year with Everybody Dance Now flopped. However, So You Think You Can Dance was a good performer when it had consistent programming, captivating Australians for three years with breathtaking performances as contestants competed to become Australia's favourite dancer. It's reported that the premiere of So You Think You Can Dance in February 2008 averaged a whopping 1.83 million viewers across Australia's five capital cities.
According to Channel Ten, live auditions will commence in September as producers travel across the country in search of those who will represent the best Australia has to offer. Those who stand out in these auditions will be shortlisted and then work toward placement in the live competition shows.
On the other hand, casting is commencing immediately through www.ten.com.au/SYTYCD. The closing date for applications is Sunday 8th September, 2013.
Photo: ©2013 FOX Broadcasting Co. Cr: Adam Rose.