SYTYCD Eliminated Contestants Thabang and Kathaleen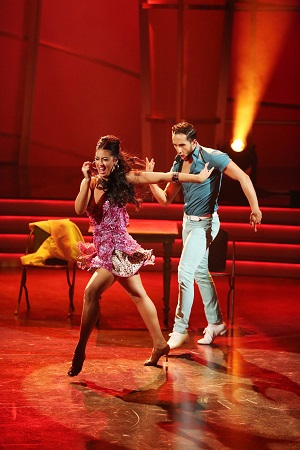 By Kristy Johnson of Dance Informa Australia.

Congratulations on making it to the Top Twenty of SYTYCD Australia. Having only been on the show for a limited time, is there mixed emotions?

Kathaleen
"Yes, definitely. I really did enjoy my time on the show but I would have loved for my journey to be a little bit longer. I only got to do my own genre. I would have loved to explore all the other genres as well. I would have loved to show Australia what else I could do."

How would you describe the experience of being on So You Think You Can Dance? Was it as you imagined?

Thabang
"It was amazing, full on; I can describe it in so many ways (laughs). It was a little bit how I had imagined, but I thought it was going to be a bit more relaxed. It was definitely a lot of hard work."

Had you both known any of the dancers before through the dance industry?

Thabang
"I knew a few."

Kathaleen
"We were more acquaintances before."

Thabang
"Yeah, and we became close friends."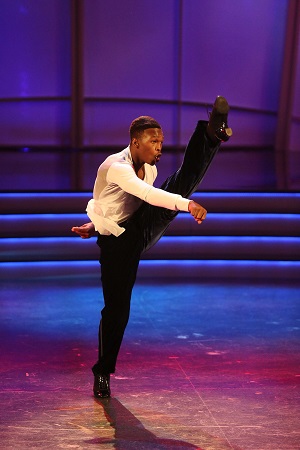 How intense were the weeks of rehearsals when preparing for the live show?

Thabang
"I think emotionally it was hard. You would have a lack of sleep and then have to come back with a tonne of energy the next day. It was all kind of intense."

Kathaleen
"I just tried to really focus every time I went on stage. They would always play our package so there were so many things to be easily distracted by, but I just tried to really stay in the zone of my character out there."

Has being on the show changed you as a dancer?

Kathaleen
"I think it's helped me to really mature as a person. It just makes you realise how big the world is (laughs). There are so many different things going on that I never even realised about before, but I've just really enjoyed the whole experience. It's definitely mentally and physically exhausting, but it was so amazing."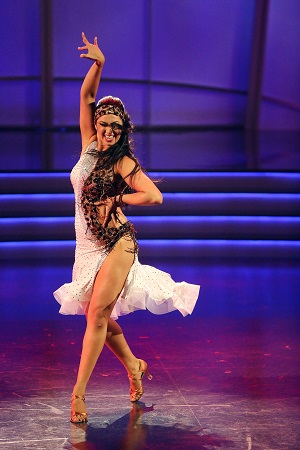 Are there particular things you have learnt from the judges that you will take on board?

Thabang
"Oh yeah, definitely. I need to basically work on my partnering skills, and how to make your partner look good. That's one of the main things I learnt."

Kathaleen
"I learnt many things as well. It's really the chemistry with your partner and portraying a story well within the dance. My biggest disappointment though is not being able to show my versatility as a dancer through different genres."

Although it's early days, where do you hope to continue with your dance career? Has the show opened your mind up to the possible opportunities?

Thabang
"Definitely. I'm inspired from the show itself, and we'll see where that leads."

Kathaleen
"Yeah, hopefully we get some really cool offers with some doors opening for us. I would love to see myself going overseas and doing something like that."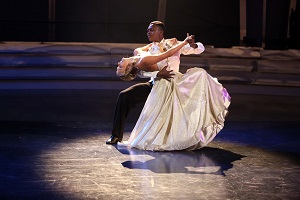 Were the judges supportive off-camera as well?

Thabang
"They were amazing off-camera. They had a little bit of advice for all of us. In one of the rehearsals I couldn't get a double turn and Aaron came up to me and gave me some advice. They were always helping you so that you would look better on stage, which was good."

Kathaleen
"They always came backstage to have a chat to us, which I thought was cool. They could show us they're all human beings and it's not just scripted all the time."

Who do you think has a strong chance of taking out the title of Australia's Favourite Dancer?
Kathaleen
"I think all of them have a huge chance to make it really far as everyone is so amazing, but I definitely think Lauren can go all the way. I think she's a powerhouse and she definitely kills everything she does."

Thabang
"I think b-boy Blond; I think he's got what it takes. For someone who hasn't done much classical training to be able to do stuff like that is quite incredible."