SYTYCD Eliminated Contestants Sally and Joel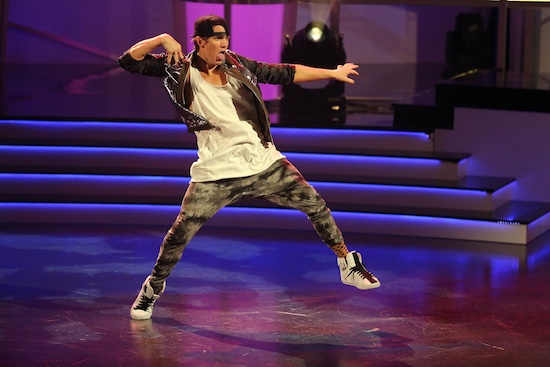 By Kristy Johnson of Dance Informa Australia.
Congratulations on making it to the Top 18. Are there mixed emotions having left so soon?
Joel
"Yeah, I really did enjoy my time even though it was a short time. I feel like I had so much to show and to offer. I didn't get a chance to perform my own genre and contemporary, which I would have loved to, but that's okay."
Sally
"I feel the same way. I wish I could have done the ballroom and jazz. I wasn't given that opportunity, but that's okay."
Joel, did your brother Jesse (a contestant on a previous season) give you any advice on the show?
"Yeah, he said the only thing you can control on the show is the way you dance. That's all you can control so just focus on the dancing and try not to get involved with anything else. Just try to enjoy the whole experience. That's what I did. I really did enjoy the whole experience. I had the time of my life, that's kind of why I was sad I had to leave so early. So I was actually just really enjoying the whole process."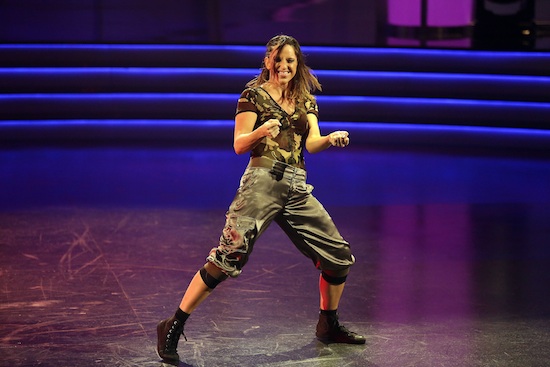 Was the experience of being on So You Think You Can Dance what you imagined?
Sally
"Yeah, I think I knew it was going to be a lot of pressure and there was. I think I had more fun than I thought I was going to, but the best thing is that you have to go through periods of being so vulnerable in order to grow as much as you can. It's like doing a year of full-time dancing in one week, every week, because you have to throw yourself in the deep end every single time. You're putting yourself out there. You're taking risks. You have to be so brave, and you're not really given that opportunity anywhere else."
How intense was the rehearsal process before the live shows?
Sally
"We are exhausted. [Laughs.] I really found that I had a different area of my body that hurt depending on which style [we] were doing. Hip-hop was always my legs, contemporary was probably bruises on the leg, and then the more jazzy routines that was definitely all in the arms."
Joel
"And for me – same as Sally. But when it comes to partnering, the guy always has to take a lot of the bodyweight from the female so it's like my shoulders would be hurting and my lower back would be hurting because you're always holding up the girl. But we really go through a hectic rehearsal period and sometimes there's not enough downtime to rest our bodies. But they really looked after us when it came…went to the osteopath a lot and had acupuncture done and stuff like that. I think your body kind of gets used to it after a while, the stress of putting yourself under that much pressure."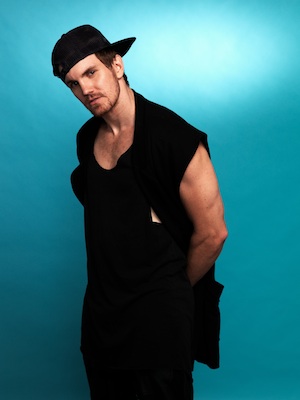 How about mentally? Is it quite draining?
Sally
"Yeah, your downtime is just filled with interviews and lots of questions, dealing with your own doubts or own pressures, your partner's doubts, his or her pressures. You're always 'on' and then you go home at night and you keep practising with your partner and it never really stops until you go to bed. By the time the show day comes around everyone is yawning. [Laughs.]
How has being on So You Think You Can Dance improved you as a dancer?
Joel
"I think I've grown a lot because I've tried styles that I've never done before. Zouk lambada was something that I'd probably never had the chance of doing if I wasn't on the show. As a hip-hop dancer, I don't really stretch as much as what I should. But knowing that I had to do jazz, kick my leg and do the splits and stuff like that…."
Sally
"I think anyone under a lot of pressure, we just have to deal with it and get on with the job despite what's thrown at you. Joel and I are both the kind of dancers that are used to getting the job done no matter what. If anything, it's just cemented more in my mind who I am and what I'm about, more as a person than as a dancer. I think if you can leave with your head held high from any situation then that says more about you than anything else."
Joel, are you keen to try other styles now?
"You know what, I really enjoyed the whole ballroom part of the competition. Something about that style just really makes [me] feel alive when I'm dancing. When I first started learning ballroom it was pretty overwhelming because there's so much technique involved. Given just one step there's a three-part process to it. So learning these styles has been a highlight for me."
Are there particular things you have learnt from the judges that you will take on board?
Joel
"In the short time that I was there, with zouk lambada, they gave me comments like…I was dancing with my shoulders up and leading a bit too much with my face. It's great to get those types of comments because it's constructive. I can now apply that to the rest of my career."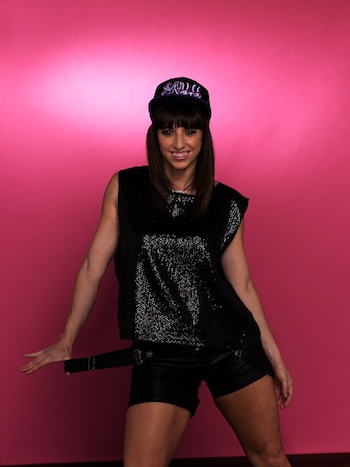 Although you are both already working in the industry, where do you hope your time on the show will take you?
Sally
"Joel and I are both at that kind of age where you want to start transitioning into choreography and both of us have already started doing that anyway. I guess that's where we are headed. Joel with his company JTown and me on my own, and we already teach workshops all around the country so we're just going to continue what we do and make it even bigger and better than it ever has been in the past."
Who do you think has a strong chance of winning the series?
Sally
"I think the best thing about this group and the whole 20 of us is that it could be anyone's title. It could be pretty cool to see a b-boy win this year. I don't know if that's ever happened before. In terms of the females I would love to see Zoey, Eden and Lauren at the end, but as I said, everyone deserves to be there, everyone deserves to win and it's anyone's guess at this point.
Joel
"I actually feel the same way as Sally does. I would really like to see B-boy Blond do a good job. I think people that deserve it…I think Chris works really hard but he's such a humble amazing kind of dude, so if he were to take out the title I would be so happy for Chris."