SYTYCD dancers and choreographers wear Capezio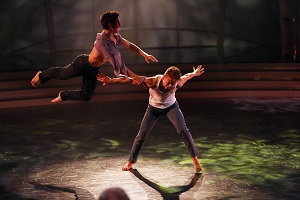 Hands up – who is loving the return of So You Think You Can Dance Australia?
Capezio is VERY excited, not just because they love the show, but because they are proud to be product suppliers. This is a perfect fit; with over 125 years in the business, Capezio has supplied dance shoes and apparel to the stars of Broadway, movies and dance companies. Some of the world's biggest dance names have worn Capezio, including Fred Astaire, Liza Minnelli, Anna Pavlova, Michael Jackson and Beyonce, to name just a few. And now they'll be adding some of the future stars to that list!
So far, the new season of SYTYCDAU is an absolute blast, and it's only going to get better. Capezio is loving following the country's best dancers as they work through their challenges – and they can't wait to watch how they go this Sunday night!
Capezio wishes them all the very best of luck.
Keep an eye out for Capezio apparel and footwear on the screen – see what you can spot on both the contestants and the choreographers!
Stay tuned to Capezio's Facebook page, and they'll bring you all the latest updates from SYTYCDAU. Head to www.facebook.com/Capezio.ANZ.

To learn more about Capezio and see its amazing dancewear products, visit www.capeziodanceanz.com.
Photo: Sam and Michael peform on SYTYCDAU. Photo courtesy of Shine Australia.