Sydney Theatre Awards Nominations Announced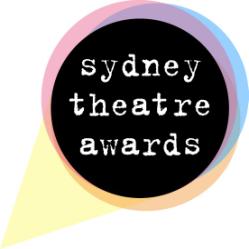 Nominations have been announced for the Sydney Theatre Awards for 2011, which will be presented at a gala ceremony on Monday January 16. Leading the list of nominations with seven nominations each are Belvoir's The Dark Room and the musical Hairspray, followed by The Libertine and The Wild Duck each with five nominations, and Baal, Gross und Klein, Mary Poppins, Neighbourhood Watch and The Seagull with four nominations each.
The Sydney Theatre Awards are presented annually by a group of leading theatre critics to celebrate the strength, quality and diversity of theatre in Sydney.
NOMINATIONS FOR 2011 SYDNEY THEATRE AWARDS
BEST MAINSTAGE PRODUCTION
Gross und Klein (Sydney Theatre Company)
Much Ado About Nothing (Bell Shakespeare)
The Dark Room (Belvoir)
Neighbourhood Watch (Belvoir)
The Wild Duck (Belvoir)
BEST INDEPENDENT PRODUCTION
The Adventures of Alvin Sputnik: Deep Sea Explorer (Perth Theatre Company and Weeping Spoon Productions in association with Sydney Festival)
Africa (My Darling Patricia presented by Sydney Theatre Company)
The Disappearances Project (Version 1.0)
The Libertine (Sport for Jove Theatre in association with Darlinghurst Theatre Company)
Smashed (Griffin Independent)
BEST DIRECTION OF A MAINSTAGE PRODUCTION
Benedict Andrews (Gross und Klein)
Simon Stone (Baal)
Simon Stone (The Wild Duck)
Leticia Cáceres (The Dark Room)
BEST DIRECTION OF AN INDEPENDENT PRODUCTION
Sarah Giles (The Ugly One)
Lee Lewis (10,000 Beers)
Halcyon Macleod (Africa)
Damien Ryan (The Libertine)
BEST ACTRESS IN A LEADING ROLE OF A MAINSTAGE PRODUCTION
Cate Blanchett (Gross und Klein)
Judy Davis (The Seagull)
Kate Mulvany (Julius Caesar)
Robyn Nevin (Neighbourhood Watch)
Susie Porter (Summer of the 17th Doll)
BEST ACTOR IN A LEADING ROLE OF A MAINSTAGE PRODUCTION
Brendan Cowell (The Dark Room)
Ewen Leslie (The Wild Duck)
Colin Moody (Julius Caesar)
Toby Schmitz (Much Ado About Nothing)
BEST ACTRESS IN A SUPPORTING ROLE OF A MAINSTAGE PRODUCTION
Emily Barclay (The Seagull)
Anita Hegh (The Wild Duck)
Kris McQuade (Neighbourhood Watch)
Billy Rose Pritchard (The Dark Room)
BEST ACTOR IN A SUPPORTING ROLE OF A MAINSTAGE PRODUCTION
Bille Brown (The Seagull)
Josh McConville (In the Next Room, or the vibrator play)
Sean O'Shea (Much Ado About Nothing)
Anthony Phelan (The Wild Duck)
BEST ACTRESS IN AN INDEPENDENT PRODUCTION
Danielle King (The Libertine)
Suzannah McDonald (Smashed)
Helen O'Leary (God's Ear)
Lizzie Schebesta (As You Like It)
BEST ACTOR IN AN INDEPENDENT PRODUCTION
Darren Gilshenan (Fools Island)
Anthony Gooley (The Libertine)
Marcus Johnson (The Brothers Size)
Sean O'Shea (The Libertine)
Meyne Wyatt (The Brothers Size)
BEST STAGE DESIGN
Michael Hankin (The Dark Room)
Eamon D'Arcy, Robbie Klaesi, Tracey Taylor, Frantz Kantor and Digital Pulse (Hairspray)
Nick Schlieper (Baal) Clare Watson and Rob Miller (Smashed)
BEST COSTUME DESIGN
Alice Babidge (Gross und Klein)
Janet Hine (Hairspray)
Tracy Grant Lord (In the Next Room, or the vibrator play)
Romance Was Born (Edward Gant's Amazing Feats of Loneliness)
BEST LIGHTING DESIGN
Damien Cooper (The Seagull)
Christopher Page (The Dark Room)
Danny Pettingill (Cut)
Nick Schlieper (Baal)
BEST SCORE OR SOUND DESIGN
Steve Francis (Bloodland)
Stefan Gregory (Baal)
Alan John and Steve Francis (The White Guard)
Ekrem Mulayim (Cut)
BEST NEW AUSTRALIAN WORK
Cut (Duncan Graham)
The Dark Room (Angela Betzien)
Neighbourhood Watch (Lally Katz)
Silent Disco (Lachlan Philpott)
BEST NEWCOMER
Shareena Clanton (My Wonderful Day)
Sophie Hensser (Silent Disco)
Belinda Jombwe (My Wonderful Day)
Meyne Wyatt (The Brothers Size/Silent Disco/Bloodland)
BEST PRODUCTION OF A MUSICAL
Doctor Zhivago
Hairspray
The Last Five Years
Mary Poppins