Sydney Opera House to present Nederlands Dans Theater in 2013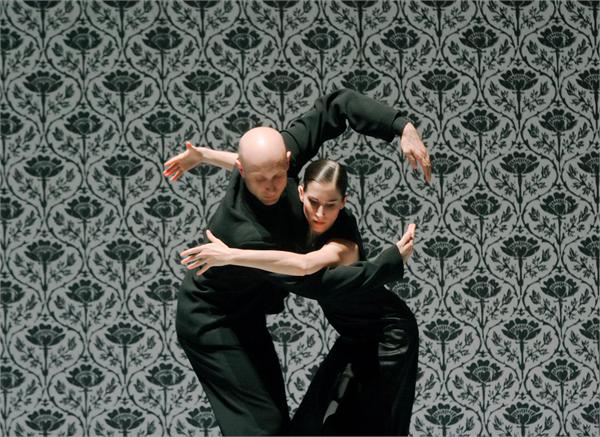 Sydney Opera House announced this week that in June 2013 they will present an exclusive season of dance by Nederlands Dans Theater, one of the world's most respected and influential companies.
Featuring a rich, sensual display by 30 of the company's much-lauded dancers, these performances will be the first presentation of Nederlands Dans Theater's work in Sydney for 12 years.
Sydney Opera House's Executive Producer Jonathan Bielski said the organization is privileged to bring the legendary company to Sydney audiences.
"Nederlands Dans Theater is most synonymous with the great Jiří Kylián, a choreographer who is loved by local dance audiences through the work performed by The Australian Ballet. Under the inspired artistic direction of Paul Lightfoot, Nederlands Dans Theater is in powerful form and I cannot wait to share the Company with Sydney," 

 Bielski said.
Founded in 1959, Nederlands Dans Theater was created by a group of dancers from the Dutch National Ballet. Cultivating an experimental and innovative approach, they went on to pioneer a new style of performance that blended ballet with modern dance. Under the direction of renowned choreographers including Benjamin Harkarvy, Jiří Kylián, Jim Vincent and currently Paul Lightfoot, the company has become one of the most influential in the world of contemporary dance.
The Sydney season will feature dancers from Nederlands Dans Theater 1, performers celebrated for their virtuosity.
The Australian Ballet's Artistic Director David McAllister said, "I'm extremely excited that Nederlands Dans Theater will be performing at the Sydney Opera House in 2013. They're an exemplary company who continue to inspire dancers and dance lovers around the world."
"Their reputation for pushing the envelope and creating works of incredible beauty was built under the direction of Jiří Kylián and continues now with the wonderful Paul Lightfoot at the helm. I'm also delighted that The Australian Ballet will revive Jiří Kylián's masterpiece Bella Figura in 2013 and look forward to welcoming Nederlands Dans Theater back to Australia with a wonderful showcase of works from their extraordinary repertoire."
The full details of the repertoire will be announced in 2013, when tickets will be on sale.
To sign up for more information, and to be the first to find out when tickets go on sale, visit the website http://www.sydneyoperahouse.com/whatson/nederlands_dans_theater.aspx.