Sydney Festival prepares for 2015 Program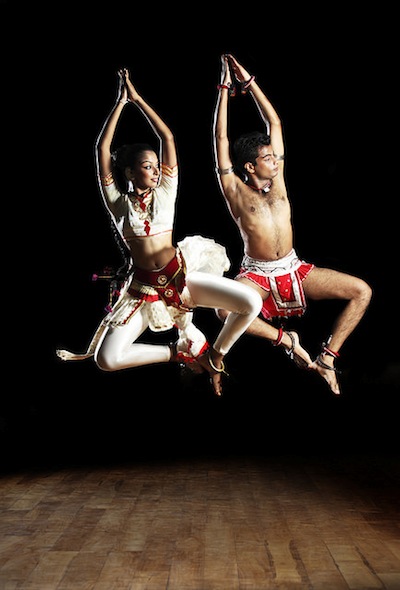 The best of Sydney in summer is back with a vengeance as Sydney Festival returns to popular destinations across Sydney, Parramatta and beyond for the 2015 Program on Thursday, January 8 to Monday, January 26. Sydneysiders and visitors can expect a spectacular program of free and ticketed events spanning contemporary and classical music, theatre, dance, visual arts and much more.
While the 2015 festival puts music center stage for the most part, dance is still given ample spotlight with more than one not-to-be-missed performance to mention.
First up, headline artist James Thierrée returns to Sydney Festival with Tabac Rouge, his largest and most extravagant work to date. Renowned as an acrobat, musician, dancer, actor and choreographer, Thierrée is recognised as one of the world's greatest and most creative contemporary circus performers.
From Sri Lanka, Chitrasena Dance Company makes its first Australian visit in 40 years for the festival. As the country's oldest and most prestigious dance ensemble, the company presents an art-form 2,500 years in the making.
In Sydney's inner west, Carriageworks opens its doors to the world premiere installation Inside There Falls, a labyrinth of music, voice and dance set to feature choreography by Rafael Bonachela and performances by his Sydney Dance Company. In this astonishing creation from U.K.-based artist Mira Calix, the walls literally speak – music, voice and dance converge into a profound and fully immersive experience.
"What's really special about Sydney Festival is the diverse programming, with the best local and international artists from high arts – opera, theatre and contemporary dance, to circus and family shows, and a whole range of free activities," said Sydney Festival Director Lieven Bertels. "The 2015 festival looks to be one of the biggest ever. Living up to its tagline 'This is Our City in Summer', Sydney Festival gives audiences the perfect excuse to celebrate the city in summer."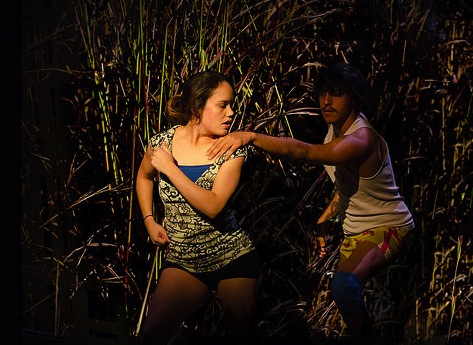 As another treat to look out for, Kiss & Cry presents a sweeping cinematic romance with a twist, starring a duo of dexterous, dancing hands. Moving with poetic precision, this sensual, small-scale ballet must be seen to be believed.
Also, the hugely popular Festival within the Festival, About An Hour, returns but moves to a new home at the Seymour Centre. With a long weekend of diverse 60-minute-ish morsels spanning theatre, dance, cabaret, music and comedy, tickets are just $35.
One exciting dance event not to miss is the world premiere of Puncture presented by Legs On The Wall, FORM Dance Projects and VOX – Sydney Philharmonia Choirs. Puncture embraces the risk and ritual of intimacy on a dance floor. Watching bodies moving in rhythm, viewers are guided from the restraint and formality of classical dance through the sensuality of the tango, to the rebellion of youth and the freedom of dance. Stefan Gregory's score, inspired by the great songwriters, from Monteverdi to Madonna, is sung live by a 30-voice choir, accompanied by renowned percussionist Bree van Reyk. They take to the dance floor with 12 young dancers led by two of Australia's finest dance artists, Kristina Chan and Joshua Thomson.
Two other premier dance events not to miss are Nothing to Lose and Long Grass. The world premiere of Nothing to Lose is choreographer Kate Champion's final work as artistic director of Force Majeure. In this work also featuring choreography by Ghenoa Gela, Champion collaborates with artist and fat activist Kelli Jean Drinkwater to celebrate the sculptural splendour of the fat dancing body. Long Grass, on the other hand, is indigenous choreographer Vicki Van Hout's powerful new dance theatre work combining weaving, shadow play, text and sparse video. It uses an idiosyncratic dance language to find warmth, humour and play in a community at the edge.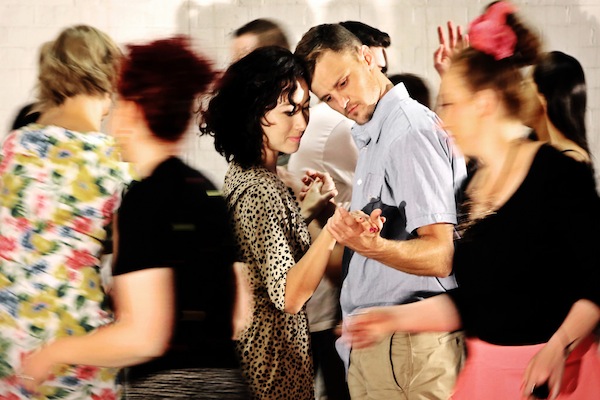 According to Deputy Premier, Minister for the Arts and Minister for Tourism and Major Events Troy Grant, the NSW Government is investing over $5 million in the 2015 Sydney Festival through Arts NSW, with a further seven events and productions supported by Destination NSW, including the festival's headline act Tabac Rouge.
"Each year Sydney Festival champions artistic and cultural excellence, providing both free and ticketed events and performances that everyone can access. The festival showcases Australian and international artists across a range of art forms, including world, Australian or Sydney-only exclusives that attract visitors to our city," Grant said.
"The NSW Government's support for the festival aligns with our commitment to excellence and innovation in the arts, increasing the opportunities for people to experience high quality arts and culture, and our goal of doubling overnight visitor expenditure by 2020," he concluded.
In total, Sydney Festival 2015 is comprised of 179 events, a staggering 85 of which are free. With 495 performances across 25 indoor and outdoor venues, Sydney Festival 2015 features 974 artists from across 30 countries.
For more information on Sydney Festival 2015, visit sydneyfestival.org.au. Tickets are now on sale.
Photo (top): Dancers from Sri Lanka's Chitrasena Dance Company. Photo by Lukshmannan Nadaraja. Photo (left): Dancers in Vicki Van Hout's Long Grass. Photo by Lucy Parakhina. Photo (bottom): Puncture featuring dancers from FORM Dance Projects. Photo by Prudence Upton. All photos courtesy of Sydney Festival 2015.