Sydney Eisteddfod names 2017 ballet judges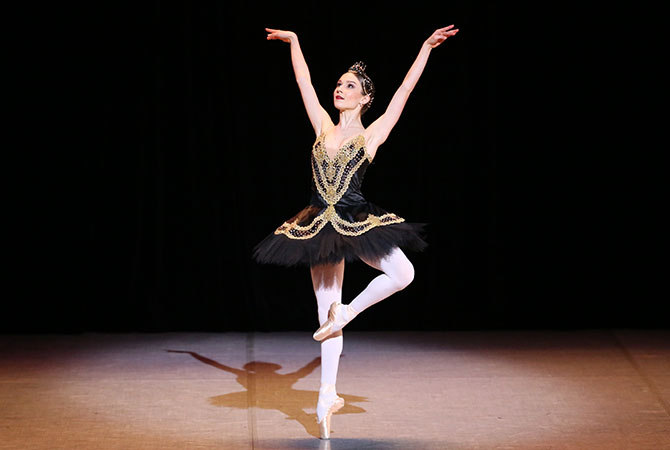 The Sydney Eisteddfod recently announced the judges for its 2017 Ballet Scholarship competition. Hao Bin and Prudence Caldwell will adjudicate all rounds of the event with The Australian Ballet's Artistic Director David McAllister once again joining the panel for the Final.
Hao Bin was formerly a principal dancer at The Queensland Ballet from 2011 till 2015. Prior to that, Bin was a principal at The National Ballet of China. He's the recipient of numerous international accolades for ballet, including a Jury Special Award at the 3rd Shanghai International Ballet Competition in 2004 and a nomination for "Best Male Dancer of the Year" in the Prix Benois La Danse in Moscow in 2011.
After winning the 2002 Sydney Eisteddfod Ballet Scholarship, Prudence Caldwell gained her Royal Academy of Dance Solo Seal Award and began her formal training at The Australian Ballet School. Her performances have included those with The Australian Ballet Dancers Company, The Queensland Ballet (under the directorship of Francois Klaus) and further abroad with The Royal New Zealand Ballet, Hong Kong Ballet and many leading European ballet companies. More recently, Caldwell began training in Las Vegas and Florida with the illustrious Cirque Du Soleil and famous Sandou Trio.
McAllister first took on the role of guest adjudicator for the Sydney Eisteddfod in 2002. Since then, he has witnessed many aspiring ballet dancers perform on the Sydney Opera House stage for the Sydney Eisteddfod Ballet Scholarship Final.
According to the Sydney Eisteddfod, the judges of the other dance events will be named in the lead up to the 2017 festival. For more information, visit www.sydneyeisteddfod.com.au.
Photo: Tyla Steinbach on stage in the 2016 Sydney Eisteddfod Ballet Scholarship Final. Photo by WinkiPoP Media, courtesy of the Sydney Eisteddfod.