Sydney Dance Company's new filmic resource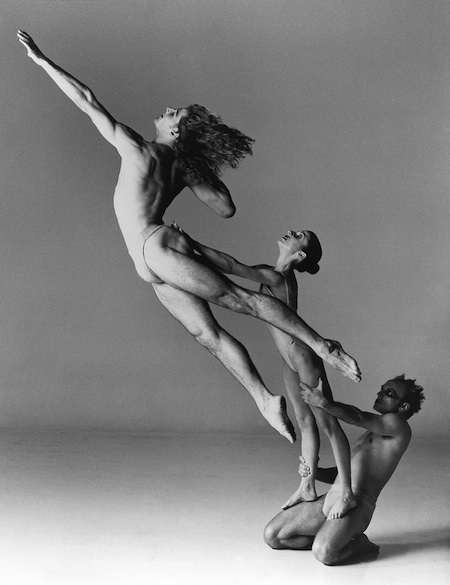 Sydney Dance Company rounds out its 45th Anniversary celebrations with the announcement of a new filmic resource preserving the works of one of Australia's greatest choreographers and most influential artists, Graeme Murphy.
The company announced that work has commenced on the editing and digitising of film and video recordings of some of the major works created by long-standing former Artistic Director Graeme Murphy AO and his Creative Associate Janet Vernon AM.
The Heritage Collection will include re-mastered films of many full evening works created by Murphy on the Sydney Dance Company ensemble during his 31-year tenure from 1976 to 2007, in addition to a new documentary resource of Murphy in conversation, interweaving a myriad of interviews filmed over a period of three decades, with new footage in which he reflects on his body of work.
Dating from 1979 to 2005, the works document the growth of Australia's leading contemporary dance company, and the rise of some of Australia's most well known and highly acclaimed dance luminaries, including Graeme Murphy, Janet Vernon, Paul Mercurio, Gideon Obarzanek, Stephen Page and Kim Walker.
Originally captured in various formats, the films are currently being digitised and edited by filmmaker Philippe Charluet, who began working with the company whilst still a student at the Australian Film, Television and Radio School (AFTRS), and continued to film both performances and behind-the-scenes activity for a period of 30 years.
The Heritage Collection films will include: Berlin, 2007; Grand, 2005; Shades of Gray, 2004; Ellipse, 2002; Tivoli, 2001; Mythologia, 2000; Air & Other Invisible Forces, 1999; Salome, 1998; Synergy with Synergy, 1992; Poppy, 1991; King Roger, 1990; Kraanerg, 1988; and Rumours, 1979.
The Sydney Dance Company Heritage Collection is an ongoing project linking past, present and future to inform dancemakers, students and historians.
Preservation of the Collection has been made possible due to the initiative of Julian Knights, Chair of the Australia Council's Major Performing Arts Panel and a former Chair of Sydney Dance Company, and generous support from Rowan and Annie Ross (matched by the Macquarie Group Foundation), Dr Kristine Dery and Tom Dery, Joe Skrzynski, AO and Ros Horin (The Sky Foundation), Andrew Messenger, Julian and Lizanne Knights, and Sylvie Mutschler.
A free screening of a selection of works from the Collection is being planned for October 2014. For a sneak peek, see the teaser below.
Photo: Sydney Dance Company's Salome, choreographed by Graeme Murphy. Photo by Lois Greenfield.