Sydney Dance Company x The Festival of Place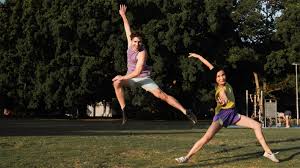 After months inside and in celebration of the great outdoors, Sydney Dance Company wants to get you moving this summer. Whether you're busting moves in a local park or strutting your stuff on a sheep station, gather your tribe – it's time to dance in this virtual community dance party.You can take part in up to five online classes in January; learn and practice the short and snappy dance routine with your friends and family across the globe.
Register now for free classes!


Wed 6 Jan, 4pm AEST
Sat 9 Jan, 5pm AEST
Wed 13 Jan, 4pm AEST
Sat 16 Jan, 5pm AEST
Wed 20 Jan, 4pm AEST
Bring your best moves to the Zoom Party on Saturday 23 January, for an online dance-off! With live music on the day from Haiku Hands ("Australia's most electrifying pop prospect", NME), you can dance with not just somebody, but everybody.
Want To Dance With Somebody is created in partnership with The NSW Government and The Festival of Place and presented as part of Sydney Festival.
Find your own fresh-air inspiration in preparation, and watch the dancers of Sydney Dance Company take to the parks and streets of Sydney to dance in the five-part film series Dance Locale.
For further information visit here
Image courtesy of SDC