Sydney Dance Company returns to Auckland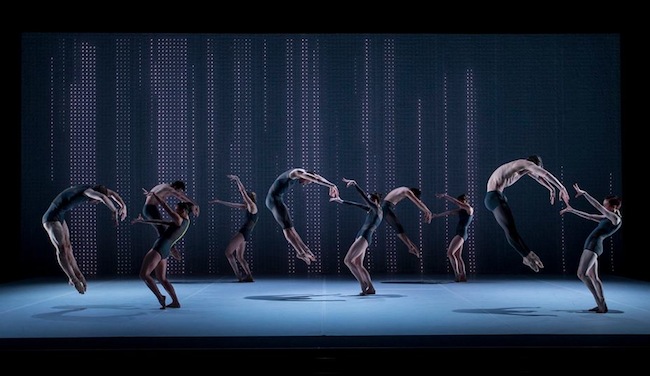 Sydney Dance Company makes its long-awaited return to Auckland, New Zealand, this week with its award-winning and internationally-acclaimed production 2 One Another. The company presents four shows only on November 13–15 at ASB Theatre, Aotea Centre, Auckland Live.
This stunning show, choreographed by SDC Artistic Director Rafael Bonachela, has enraptured audiences across the globe and been recognised with multiple awards, including Most Outstanding Choreography, Most Outstanding Performance by a Company and Most Outstanding Female Dancer (2013 Australian Dance Awards), Best Ensemble and Best Female Dancer (2012 Green Room Awards) and Best Female Dancer (2012 Helpmann Awards).
Beautiful, dynamic and highly physical, 2 One Another is performed by 16 of the best contemporary dancers in Australia, including multi-award winning Charmene Yap (2012 and 2014 Helpmann Awards for Best Female Dancer in a Dance/Theatre Production; 2013 Best Female Dancer at the Australian Dance Awards), Gisborne-born dancer Alana Sargent and her fellow New Zealand School of Dance graduates Thomas Bradley and Jesse Scales.
The show is the result of an exciting collaboration between Bonachela, set and costume designer Tony Assness and composer/music director Nick Wales, with poetry by Samuel Webster.
An exultant and sensual study of human interaction and relationships, 2 One Another explores the couple (2), the individual (One) and the group (Another). The performance is set against a stunning digital backdrop of motion design and animation and features an exceptional soundtrack – seamlessly embracing Baroque to electronica – shot through with poetry fragments created and utilised during the development of the work.
2 One Another premiered in Sydney in March 2012 and has since toured to every state and territory in Australia, in addition to nine cities across North America, South America and Russia. In 2015, the show will tour to Europe and return to South America.
Book tickets to Auckland performances at ticketmaster.co.nz or call 0800 111 999. For more information on Sydney Dance Company and 2 One Another, go to www.sydneydancecompany.com.
Photo: Dancers perform 2 One Another. Photo courtesy of Sydney Dance Company.