Sydney Dance Company keeps growing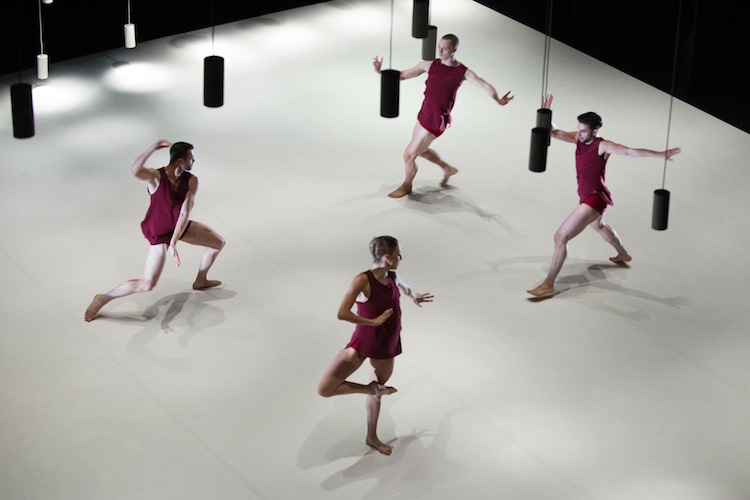 In its 2014 Annual Report that was released earlier this month, Sydney Dance Company proves itself to be one of Australia's most consistently strong performers in the performing arts arena, celebrating a sixth year of back-to-back growth in financial reserves, supported by ongoing expansion of their artistic and education programs.
Australia's leading contemporary dance company last year marked its 45th anniversary with an extensive program incorporating 78 performances across 19 cities, 134 workshops (delivered to 3,570 young people), 3,480 open classes (delivered to 70,688 participants), in addition to two landmark special events – the Big Dance Australia community participation event on the steps of Sydney Opera House and the launch of Sydney Dance Company's Heritage Project.
Eleven choreographies were presented, including 10 new commissions and five fresh music scores.
The company also partnered with Sydney Symphony Orchestra and Queensland Symphony Orchestra to present works as part of their concert series.
New in 2014, Sydney Dance Company demonstrated its commitment to supporting the next generation of Australian dance artists with the introduction of its New Breed program, presented in partnership with Carriageworks and generously supported by the Balnaves Foundation; and its new Pre-Professional Year, the first of its kind in Australia, linking full-time dance students with a professional contemporary dance company.
Sydney Dance Company Chairman Andrew Messenger said, "Sydney Dance Company is incredibly proud to lead the way as Australia's premier contemporary dance company. It is deeply gratifying to see the company's success consolidated through out ongoing commitment to artistic excellence, innovation, audience growth and financial stability."
Executive Director Anne Dunn added, "In our 45th anniversary year, Sydney Dance Company had overall year-on-year growth in turnover of 13%, with significant growth in paid audiences, philanthropic income and commercial self generated revenue. This outstanding result is consistent with the cornerstones of the company's strategic plan, and a credit to personnel at all levels of the organisation.
Sydney Dance Company has recorded a surplus of $169,119 for the financial year ended December 31, 2014. This figure contributes to the accumulated surplus, which the company has built over the past six years.
A copy of Sydney Dance Company's 2014 Annual Report can be viewed at http://issuu.com/sydneydancecompany/docs/sdc_2015_annual_report-­‐28april_hr. For more information on Sydney Dance Company, go www.sydneydancecompany.com.
Photo: Sydney Dance Company's Scattered Rhymes. Photo by Wendell Teodoro.