Sydney Carnival 11 – 5th Anniversary Show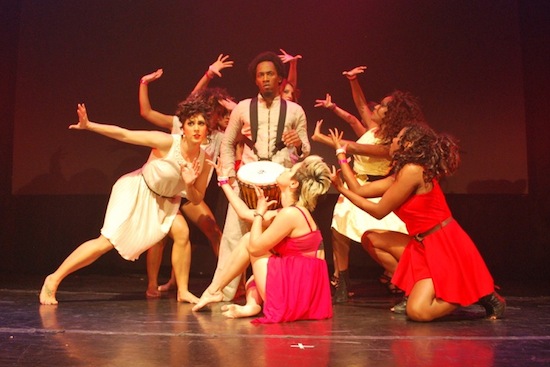 Sydney Carnival 11 will be staged this Thursday, September 12 at the Home Night Club on Darling Harbour. This twice-yearly event is brought to Sydney straight out of Hollywood, where Carnival is the most prestigious monthly dance event.
Sydney Carnival 11 promises to be a fabulous show with more than 120 aspiring dancers and performers. The LA choreographers include Andye J., Kristin Lorello and Carey Ysais, owner of the show.
The other selected choreographers include Sarah Boulter, Juliette Verne, Stephen Tannos, Sisqo, Rosa Agius, Alvin De Castro, Michael Boyd, Sarah Stollery, Leroy Curwood, Jess Taylor, Village, Phly Crew's James Berry, Entourage's Lan Trihn, Holly Headrick, Samantha Cahill, Renee Ritchie, Lauren Blomdahl, Andrew Lais, Candace Rose, Farah Shaw and Jason Winters.
The event, which is open to the public, is hosted specifically for the local dance community. It was created to bring the dance community together, by the dance industry for the dance industry. The target audience is active dancers and avid dance supporters and leaders.
Known as "the hottest dance show" by professional commercial choreographers and dancers in the music, video and film industry, Sydney Carnival is anticipating another successful night. Doors will open at 9 p.m. and the show will kick off at 10:30 p.m. The event runs through 2 a.m.
Tickets for the show are available at the door for those 18 years and older. Tickets are $25 per person. Interested attendees can request a $5 discount coupon by visiting this link: www.sourcedance.com/request/reqflier03.shtm.
Photo: Dancers performing at a Carnival event in February 2013 in Avalon in Los Angeles. Photo courtesy of Carnival.