'Sweet Charity' at Hayes Theatre Co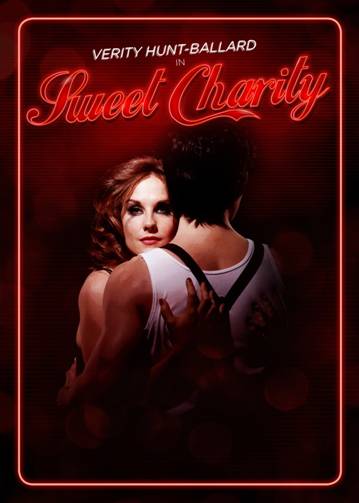 The first show at the Hayes Theatre Co is an up-close and personal production of the classic musical Sweet Charity, produced by Luckiest Productions and Neil Gooding Productions. Sweet Charity will play at the Hayes Theatre Co from 7 February – 9 March 2014.
If you believe in something hard enough, then eventually it has to come true, right? Charity Hope Valentine is the eternal optimist – a worldview that puts her distinctly at odds with her co-workers in a seedy, run-down dance hall. Dancing with man after man to pay her rent, she dreams of finally being whisked out of there and rescued by love. But can Charity wish her way into making love come true?
Sweet Charity will be directed by Green Room Award winner Dean Bryant, and boasts an extraordinary list of musical theatre stars led by Verity Hunt-Ballard, who won the 2011 Helpmann Award as Best Actress in a Musical for her star-making role as Mary Poppins. Other cast members include Helpmann nominees Martin Crewes (Dr Zhivago), and Debora Krizak (A Chorus Line), with musical direction by Andrew Worboys, choreography by Andrew Hallsworth, and costume and wig design by Academy Award and Tony winner Tim Chappel.
"It's a privilege to present the opening production at Hayes Theatre Co," said Richard Carroll of Luckiest Productions. "We're thrilled that Sweet Charity will showcase the talents of some of the most exciting and respected performers in Australian musical theatre, as this vital new Sydney venue will give our creative team an opportunity to reimagine and revitalise this classic music theatre piece."
Debuting on Broadway in 1966, Sweet Charity was a collaboration between some of Broadway's most spectacular talents. Cy Coleman's music effortlessly captures the rhythms and sounds, and Dorothy Fields lyrics the vernacular and fascination of the underground scene, in iconic musical numbers such as Big Spender, If My Friends Could See Me Now and There's Gotta Be Something Better Than This. Neil Simon's razor-sharp script lifts the veil on the exquisite agony of living on the under-side of life. The legendary Bob Fosse directed and choreographed the original production, and was largely responsible for the musical's distinctive and lasting identity.
"I'm motivated by the iconic score of Sweet Charity contrasted against the milieu it depicts: marginalised women wanting better lives. Where better to explore this world than a jewel box theatre on the fringes of Kings Cross?" said Director Dean Bryant.
Created by the legendary Broadway performer Gwen Verdon, the role of Charity has been played by many and varied actresses, including Shirley MacLaine in the 1969 film. Nancye Hayes – after whom the Hayes Theatre Co is named – played Charity in the original 1967 Australian production. Since then, Kelly Abbey and Sharon Millerchip have played Charity in subsequent Australian productions in 1998 and 2007.
Hayes Theatre Co is a dedicated music theatre and cabaret venue in Potts Point which was formally the home of the Darlinghurst Theatre Company. Named for Australian musical theatre legend, Nancye Hayes OAM, Hayes Theatre Co honours and builds on the vast history of Australian musical theatre and its practitioners. This not-for-profit venue is managed by Independent Music Theatre, a collaborative partnership focusing on providing a permanent home for small-scale musical theatre and cabaret. By providing venue space to newly mounted productions, Hayes Theatre Co, will be a presenting partner together with independent producers and artists.
"Hayes Theatre Co was named in tribute to Nancye Hayes, and so it's fitting that we launch our new venue with a show that she is associated with so closely. Verity Hunt-Ballard is perfectly cast in the iconic title role, and the incredible artistic team have thrilling plans for this very special piece," said David Campbell of Hayes Theatre Co.
For more information on Sweet Charity, visit www.hayestheatre.com.au. Tickets are now on sale.