STRUT offers third Gaga Master Workshop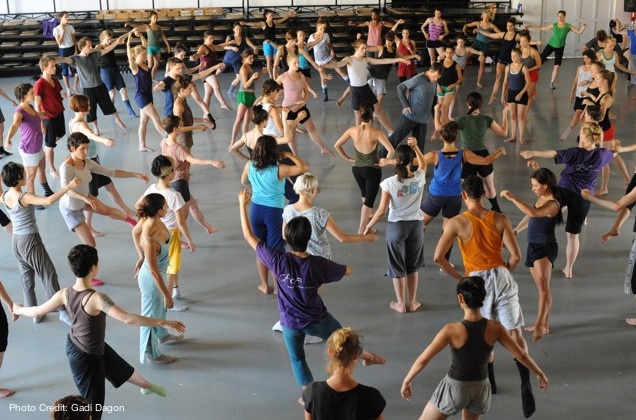 Perth's STRUT Dance is offering its third round of its Gaga/Ohad Naharin Repertoire Master Workshop on February 2-13, 2015.
Gaga, a new movement technique conceived by Israeli contemporary dancer and choreographer Ohad Naharin, is described as a way of "gaining knowledge and self-awareness through your body." Gaga is known for providing a new context for dancers to discover and strengthen their bodies. It helps flexibility, stamina and agility while simultaneously improving the senses and imagination.
In 2014, Gaga "proved to be a massive national draw card in STRUT's program." So the company's 2015 master workshops will once again focus on Ohad Naharin and his interesting movement language. Recognised as the movement basis for Batsheva Dance Company, it is a rewarding tool for any dancer's training and research.
New to the Gaga Master Workshop team in 2015 is Tom Wienberger, a former Batsheva dancer. Rachel Osbourne will continue as the workshop project leader. Also, according to STRUT, the company is aiming to build these master workshops towards a performance of Ohad Naharin's choreography in 2016.
Advanced dancers and STRUT members who want to participate in this February workshop need to submit their EOIs by January 5 to communications@strutdance.org.au. The next workshop is scheduled for September 21-October 2, 2015. All workshops are held at King Street Arts Centre in Perth.
Photo: Ohad Naharin (top centre right) teaching Gaga to dancers. Photo courtesy of STRUT Dance.