Strictly Ballroom announces children's roles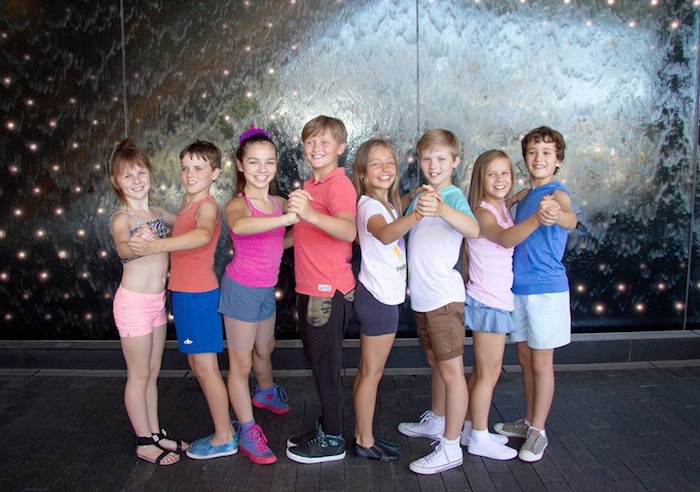 After months of auditions, Director Baz Luhrmann has announced that the search to find the perfect children to play the roles of Kylie Hastings (Scott Hastings' little sister) and Luke will be played by eight extremely talented young people in Strictly Ballroom The Musical. Four pairs of children have been chosen who will alternate at various performances.
To play Kylie Hastings, Baz Luhrmann has chosen: Regina Fosse and Jordan Lazarus, both aged 12; Jessica Percy, aged 10; and Annabel Wolfe, aged 11. The role of Luke will be played by Cody Ettingshausen, Connor Griffith and Flynn Henry, all aged 11, and Jack Reason, aged 10.
All the children selected hail from NSW and are all triple threats, meaning they are all extremely gifted singers, dancers and actors.
Strictly Ballroom The Musical is the inspiring story of a championship ballroom dancer who defies all the rules to follow his heart. This uplifting and courageous tale will tango, sashay and bogo pogo its way onto the Sydney Lyric stage from March 2014.
This brand new theatrical production will be brought to the stage by the original creative team behind the classic 1992 film, including Director and Co-Writer Baz Luhrmann, Set and Costume Designer Catherine Martin, Choreographer John "Cha Cha" O'Connell and Co-Writer Craig Pearce.
For more information, visit www.strictlyballroomthemusical.com. To read Dance Informa's interviews with Thomas Lacey and Phoebe Panaretos, the two newly announced lead performers in Strictly Ballroom The Musical, click here.
Photo: The four pairs of children who have been chosen to alternate at various performances of Strictly Ballroom as Kylie Hastings and Luke. Photo courtesy of Strictly Ballroom The Musical.