Steps on Broadway offers Summer Study NYC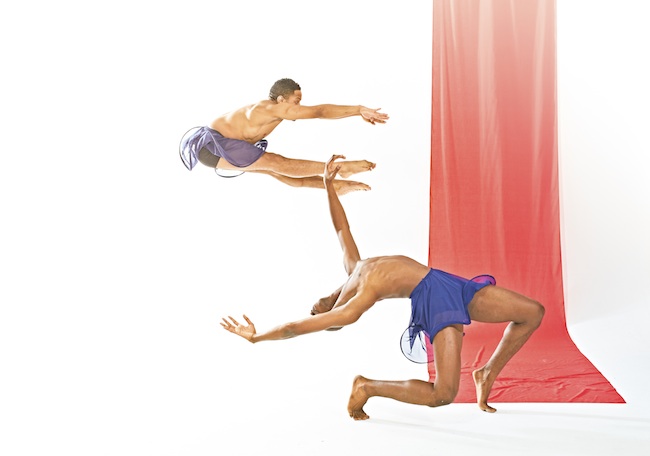 Steps on Broadway will offer "Summer Study NYC: A Contemporary Dance Intensive" beginning in June. This program is open to domestic and international students and offers dancers the opportunity to study with some of New York's leading artistic directors and contemporary choreographers.
While Steps on Broadway has been offering summer intensive programs since 2005, this is only the third year for Summer Study NYC. The audition-based program offers intermediate and advanced dancers, age 18 and older, an opportunity to train and perform under the guidance of some of the dance industry's hottest contemporary dance frontrunners.
Program Director Cassie Bednall said, "This is a really great way for students to come to the city and immerse themselves immediately into the New York dance scene. When the students come here, they are taking classes within our open Contemporary Masters Series, where we bring in choreographers and artistic directors from some of the biggest companies in New York, and within Creative Tools, which are closed classes just for them that look at dance as a collaborative process."
Participants can improve their technique through daily classes with Steps' world-renowned faculty while exploring movement, choreography and repertory in the weeklong workshops in the annual Contemporary Masters series. This year's teachers include Aszure Barton, Donald Byrd, Elisa Monte, Andrea Miller, Stephen Petronio, Benoit Swan Pouffer, Pascal Rioult and Kevin Wynn.
The Creative Tools class, developed and led by Elisa Monte, will feature guest artists including Adam Barruch, Sidra Bell, Mark Dendy, Gregory Dolbashian, Loni Landon, Oliver Steele, Manuel Vignoulle and Nelly van Bommel. Artists share their process, and dancers learn collaborative approaches to movement creation. Participants create compositions culminating in a Steps Studio Theater showing.
Also, Performance Skills classes, led by Stefanie Batten Bland and Heidi Latsky, help dancers hone and enhance their performance skills.
To participate in Summer Study NYC, dancers must audition at Steps or via video submission. The next onsite auditions are listed below. Contact Bednall to schedule an audition.
The program's first session is June 16–July 11. The application deadline is May 16. The second session is July 14–August 8. The application deadline is June 20.
For additional details on the Summer Study NYC program, visit www.stepsnyc.com.
2014 Onsite Audition Dates:
Saturday, April 26: Intermediate Contemporary, 11:30 a.m.-1 p.m.
Sunday, April 27: Intermediate Ballet, 11 a.m.-12:30 p.m.
Saturday, May 10: Intermediate Contemporary, 11:30 a.m.-1 p.m.
Sunday, May 11: Intermediate Ballet, 11 a.m.-12:30 p.m.