Spectrum Dance holds full time audition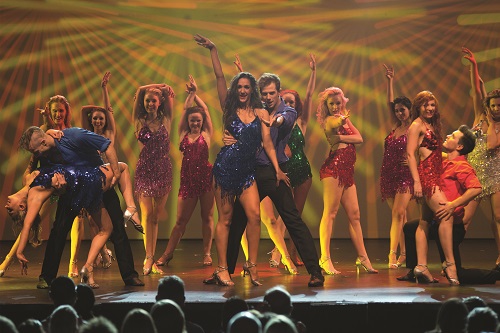 Spectrum Dance, located in Burwood in Victoria, will be holding an audition for entry to its full time courses this Sunday, August 17.
Spectrum Dance runs a Full Time Performing Arts Program. In addition, in partnership with the Australian Teachers of Dancing, it offers a Certificate IV in Dance, a Diploma of Musical Theatre and a Diploma of Dance (Elite Performance).
The school provides its students the opportunity to excel through specialised teaching techniques whilst still focusing on individual development. Spectrum's courses will develop and advance dance techniques in all genres, build performance skills and provide opportunities to engage in the entertainment industry. Throughout the program, all students will become proficient in the arts of singing, dancing and acting.
Plus, Spectrum Dance provides all students industry-based learning. Students are employed by Spectrum Talent Agency during their enrolment in the Full Time Performing Arts Program, which provides ongoing employment opportunities.
Courses cover a range of subjects to ensure that each student receives training in all performance elements. These include: classical ballet, jazz, pas de deux, hip-hop/funk, tap, modern/contemporary, lyrical and commercial. The school also educates dancers on stage makeup, auditioning techniques, singing, drama, acrobatics, stagecraft, business management, fitness training and more.
An amazing line-up of teachers and industry professionals work with students at Spectrum Dance to ensure the best industry knowledge and expertise is being passed on to upcoming professional dancers. Teachers include Trish Squire-Rogers, Katie Rappel, Stephen Wheat, Kim Adam, Yvette Lee, Stephen Agisilaou, Oleg Timursin, Emma Kaman and many more.
The August 17th audition will start at 1 p.m., with registration beginning at 12:30 p.m. It will be located at Spectrum Dance Studio, located at 14 Banksia Street in Burwood. Dancers should wear appropriate dance attire and necessary footwear.
The second and third round of auditions are scheduled for September and October. Dates will be announced soon.
For more information on Spectrum Dance, visit www.spectrumdance.com.au. For questions, call 03 9830 6588 or email info@spectrumdance.com.au.
See Dance Informa's 2015 Full Time Dance & Auditions Guide to learn more about the best full time courses in Australia, New Zealand and New York.