Spectrum Dance audition set for August 17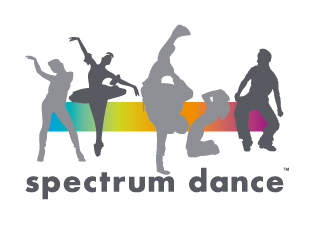 Spectrum Dance, located in Burwood in Victoria, will be holding an audition for entry to its school on Saturday, August 17. Courses include Full Time Performing Arts, Certificate 4 in Dance, and Diploma of Musical Theatre.
Spectrum Dance seeks to develop versatile industry professionals through quality personalised training. The school works to prepare professional dancers for a comprehensive career in commercial, musical theatre and company dance. To do this, they offer specialised teaching techniques whilst focusing on individual student development.
Spectrum Dance covers a range of subjects to ensure that each student receives training in all performance elements. These include: classical ballet, jazz, pas de deux, hip-hop/funk, tap, modern/contemporary, lyrical and commercial. The school also educates dancers on stage makeup, auditioning techniques, singing, drama, acrobatics, stagecraft, business management, fitness training and more.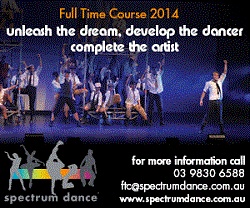 An amazing line-up of teachers and industry professionals work with students at Spectrum Dance to ensure the best industry knowledge and expertise is being passed on to upcoming professional dancers. Teachers include Trish Squire-Rogers, Katie Rappel, Yvette Lee, Stephen Agisilaou, Oleg Timursin, Emma Kaman, Stephen Wheat, Turanga Merito, Tim McDowell and many more.
The August 17th audition will start at 5 p.m. at Spectrum Dance Studio, located at 14 Banksia Street in Burwood. Dancers should wear appropriate dance attire and necessary footwear, including tap shoes.
The audition will be formatted as a jazz class followed by panel interviews. Any dancers with singing experience should prepare a song of their choice to perform to the panel. Likewise, applicants with acting backgrounds should prepare a two-minute monologue. Callbacks may be necessary and they will occur on the audition date. International applicants can also submit a video to audition.
For more information on Spectrum Dance, visit www.spectrumdance.com.au. For questions, call 03 9830 6588 or email info@spectrumdance.com.au.