Special ticket offer for SDC studio students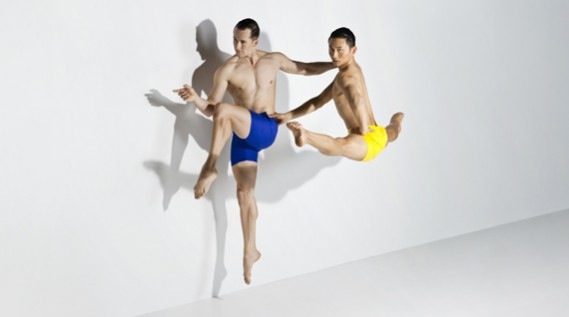 As a "thank you" for coming to Sydney Dance Company Studios, the company is offering its dance students a special discount on tickets for it's upcoming season of De Novo at Sydney Theatre.
While tickets remain, dance students can purchase B-Reserve tickets for the Saturday, March 2nd or Tuesday, March 5th performances for only $25 (usually a $45 value).
By attending the Tuesday, March 5th performance, attendees will even get the chance to sit in on a special onstage post-show talk where they will hear from some of the artists behind De Novo.
Dancers interested in redeeming this offer can quote the code sent to them via email when booking tickets online or calling the Sydney Theatre Box Office on 02 9250 1999.
De Novo is dance that doesn't play it safe. From the minds of three remarkable choreographers, channelled through the exquisite dancers of Sydney Dance Company, comes a trio of works that break new ground – throwing caution to the wind and hurling themselves into the void of the new.
A soundtrack from Australia's acclaimed Sarah Blasko and composer Nick Wales takes sensual, physical form in Rafael Bonachela's Emergence, while Alexander Ekman's irreverent Cacti expertly skewers the pretensions of contemporary dance. Meanwhile, in a distant star system, Larissa McGowan's Fanatic pits Alien versus Predator in a hilarious interstellar dance throwdown.
The De Novo season runs March 1-23 at
 Sydney Theatre, located at Hickson Road in Walsh Bay. For more information see www.sydneydancecompany.com.
Photo: Sydney Dance Company's Chris Aubrey and Chen Wen. Photo by Ellis Parrinder, courtesy of Sydney Dance Company.