'Spear' to be screened in Melbourne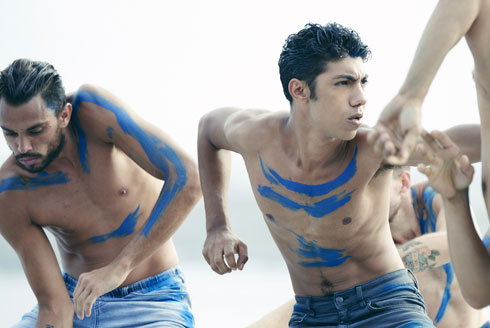 Bangarra Dance Theatre Artistic Director Stephen Page's film Spear is coming to Melbourne's Australian Centre for the Moving Image (ACMI) next month. Page will be there for the opening on Saturday, February 6. The other screenings are set for February 7, 13 and 14.
Adapted from the Bangarra production of the same name, Spear interprets a young man's journey into adulthood and prophesies the many 'types' of indigenous male he can become in contemporary Australian society.
The film offers a new look at indigenous representation on screen and bold ways of imagining dance as a cinematic storytelling device. It features Hunter Page-Lochard and Aaron Pedersen as the leads, with cinematography by the award-winning Bonnie Elliot.
To book your tickets, visit http://www.acmi.net.au/spear.
---