South Australian Dance Festival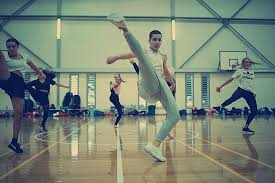 Established with a purpose to bring the South Australian Dance community together, Kim Grant-Taylor and Pep Rigano have united forces with an aim to allow students to learn more about the industry through this incredible 2 day festival, June 9 and 10th held at Westminster College SA. With a focus to ultimately give students an environment where they can be taught by leading industry professionals without any prejudice or judgement.
SADF has been established with not just a focus on the students, but also to offer the dance educators of South Australia the opportunity to further their skill as leaders. Respecting their positions and how much work is involved in running a school, let alone teaching a class, the SADF team want to provide for our dance community without having to travel interstate.
Go to https://www.sadancefestival.com.au/
Photo courtesy of SADF