Short+Sweet Dance kicks off in Melbourne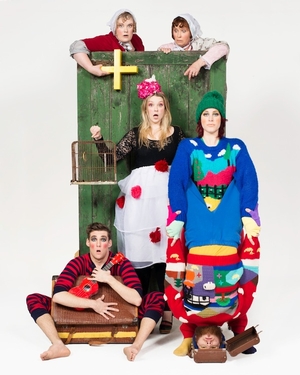 Billed as "the biggest little arts festival in the world," Short+Sweet will kick off it's 2012 Melbourne festival this week. Along with theatre, cabaret and a closing gala, diverse dance performances will take the stage.
Short+Sweet Dance features new dance works from some of Melbourne's hottest emerging and established dance practitioners. Fast-paced and incredibly dynamic, Short+Sweet is being hyped up as "dance with a difference."
Contemporary dance, hip-hop, dance theatre, tap, ballet and more will be performed throughout Short+Sweet Dance's weeklong run. The festival aims to have a little something for everyone – and all in bite-sized performances since all dances must be 10 minutes or under.
Included in this year's performances are premieres by international award-winning choreographers Charmayne Dulley and Lina Limosani. Limosani, known for her work with Chunky Move and Australian Dance Theatre, choreographed Borderline.
Short+Sweet Dance will run Nov. 20-23 at 8 p.m. and Nov. 24 at 2 p.m. and 8 p.m. Then, on Nov. 25 at 2 p.m. and 8 p.m., selected finalists will go head to head at the Short+Sweet Dance Gala Final.
Tickets are $25-30 for Nov. 20-24 performances and $30-35 for the Nov. 25 gala. A triple threat package to see all three performances across all festival categories (cabaret, theatre and dance) costs $75 full or $60 concession.
All dance performances will take place at Chapel Off Chapel, located at 12 Little Chapel Street, Prahran, VIC.
Short+Sweet performances may contain strong or coarse language, adult content and smoking on stage.
In addition to the dance performances, this year the Short+Sweet Dance program is offering a new mentoring program. Festival Director Adam Wheeler said the organisation is lucky to have Tim Harbour, Kristy Ayre, Etienne Khoo and Alfie Scalia, four acclaimed dance artists across the genres of ballet, contemporary, hip hop and jazz, as part of the Short+Sweet Dance Melbourne team.
The program's goal is to have industry professionals guiding participating festival choreographers.
For more information on Short+Sweet performances or programs, visit www.flavors.me/shortsweetmelbn.
Photo courtesy of Short+Sweet Dance Melbourne 2012.