Short film featuring Emma Wiggle and The Royal Academy of Dance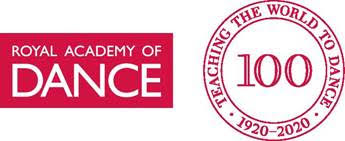 The Royal Academy of Dance (RAD) has collaborated with Emma Watkins, best known as Emma the yellow Wiggle from iconic children's entertainment group The Wiggles, to produce a short film aimed at young children from pre-school age and above. The film, which features Emma returning to dance class to see her friends, shows step-by-step some of the new safety measures that children might encounter. From leaving parents at the studio front door, to hand sanitising before entering, through to dancing with social distancing, Emma prepares children for how they will safely return to dance classes. The film aims to provide reassurance to both children and parents that the dance studio is a safe place and that classes will return a spring to their step after months of staying at home!
Inspired by a recent hand washing song created by The Wiggles, the RAD sought out former RAD student Emma Watkins asking for her help in supporting little dancers' return to the studio. Emma studied ballet with RAD Registered Teachers as a child and has incorporated her love of dance into her role as Emma with The Wiggles.
The RAD is a global dance education organisation with a professional membership of dance teachers and private dance studios across 89 countries. The dance school sector has been significantly impacted by the COVID-19 pandemic, despite many teachers offering their community the chance to take classes online.
The RAD believes that now more than ever, dance can play a vital role in supporting the mental and physical well-being of young children, especially following months of reduced social contact and physical exercise. According to the national survey AusPlay, in 2019i 72% of Australian children were participating in out of school sporting activity with dance being the second most popular pursuit for the preschool age group. However, recent findings by the Gemba Groupii warn that lockdown has seen 44% of all Australians doing less physical activity than before and a report last week by Ausdance Victoria the peak body and service organisation for dance in Victoria reporting a significant impact on the sector with one school reporting "More than 50% of our 6 & under age group have paused enrolments"iii.
Furthermore, it has been proven that participation in dance classes can instil a love of music, movement and creativity from a young age, as well as support cognitive development and the development of gross and fine motor skills, and many social skills.
As dance schools are well placed to manage COVID-19 measures for a safe return to the studio, the RAD wants to ensure that young children and parents feel confident to go back to dance classes, to enjoy the many benefits dance provides.
The RAD is committed to ensuring the health and wellbeing of their students, teachers and their wider communities and understands that people of all ages may feel anxious about returning to the dance studio. They have issued a robust set of guidelines to RAD teachers worldwide to help them to prepare for a COVID-safe return to in-studio dance classes.
For those looking to return to the dance studio or try dance classes for the first time, you can find a qualified dance teacher using RAD's interactive map: https://www.royalacademyofdance.org/classes/find-a-rad-teacher/