Shen Yun returns with an all-new program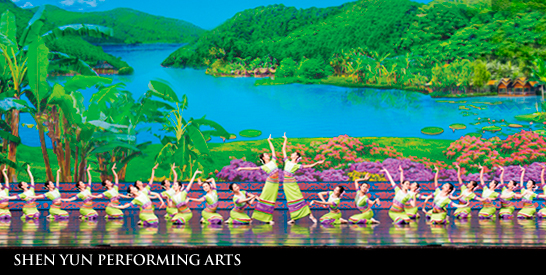 New York-based Shen Yun is returning to Australia with an all-new program. As part of its 2015 World Tour, the company will visit the Gold Coast (January 31-February 1), Brisbane (February 3-4), Sydney (February 6-15), Canberra (February 17-18), Adelaide (February 20-22) and Melbourne (February 25-28).
Shen Yun takes audiences on a journey through ancient dynasties and heavenly realms, where legends and classic heroes spring to life through classical Chinese dance. The leaps and flips of Shen Yun's aerial masters, thundering battle drums and singers' soaring voices are set to animated backdrops that transport viewers to another world.
Shen Yun, now a global sensation, is known for reviving China's 5,000 years of divinely inspired culture, once almost lost. Millions of people have seen the company, with standing ovations at the world's top venues and royalty attending in Europe.
State-of-the-art backdrops conjure celestial palaces and pastoral vistas, while groundbreaking music from a full live orchestra combines the best of Chinese and Western composition. Taking inspiration from ancient heroic legends and modern courageous tales, the breathtaking beauty of Shen Yun Performing Arts is not to be missed.
For more information on venues, or to book tickets, visit shenyunperformingarts.org.
Photo courtesy of Shen Yun.