Shaun Parker & Co.'s 'AM I' at Sydney Fest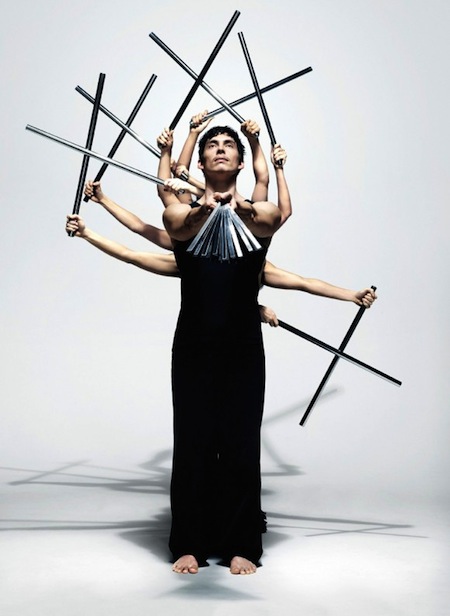 As part of Sydney Festival 2014, Shaun Parker & Company will present the world premiere of AM I, an arresting music and dance collaboration, on 9-12 January at the Sydney Opera House.
Award-winning choreographer Shaun Parker has come together with composer Nick Wales and a crew of 14 extraordinary dancers, musicians and singers who altogether have created this work that investigates the quintessential meaning of 'I'.
The work asks, "Am I my tribe? Am I my genetic blueprint? Am I a random cosmological consequence?" It follows seven individuals as they seek to re-establish a new civilisation, observing the frailties and mishaps of those that have gone before them. In AM I, religion meets science in a new world order where society fluctuates between conflict and harmony.
Promised to be a stunning evening, Parker's gripping choreography will be arranged against Wales' rich tapestry of reinvented world music, all of which will come alive on the Drama Theatre stage at the Opera House for only four performances. Of the 14 musicians and dancers which will be performing, international guest artist Shantala Shivalingappa (of Pina Bausch, Maurice Bejart and Sidi Larbi Cherakaoui) will also make an appearance.
For more information on Shaun Parker & Company or AM I, visit www.shaunparkercompany.com. To find out more about Sydney Festival 2014, go to www.sydneyfestival.org.au. Single tickets to AM I are now available. Call 1300 856 876 to book.
Photo: Josh Mu of Shaun Parker & Company. Photo by Michele Aboud.