Shaun and the flock to explore Melbourne and 3 more cities.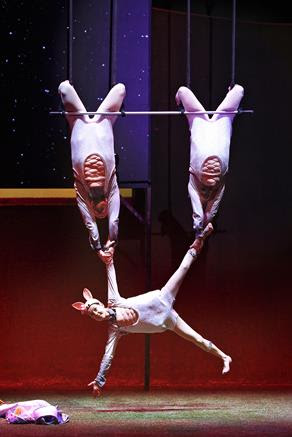 What does Shaun the Sheep's Circus Show have in common with The Lion King, We Will Rock You and Wicked? No, there aren't any animals in We Will Rock You…No, Shaun doesn't play the guitar… Give up? All these hit shows have had their Melbourne premieres at the Regent Theatre and we're delighted to announce that the cast of Shaun the Sheep's Circus Show is headed in that direction too. From 14-18 April, during the school holidays, there will be eight breath-taking, barnstorming performances at this historic theatre.
Mossy Bottom (the home of the sheep), to Australia is a rather arduous journey (particularly with a thick fleece and a suitcase full of juggling clubs), so Shaun and the flock have decided they'd like to see a bit more of the country, now they're here. Great news for three more cities on the east coast…Cairns, Mackay and Wollongong.
For further information visit: https://shaunthesheepcircus.com.au/
Image courtesy of Shaun The Sheep