Sergei Polunin documentary to be released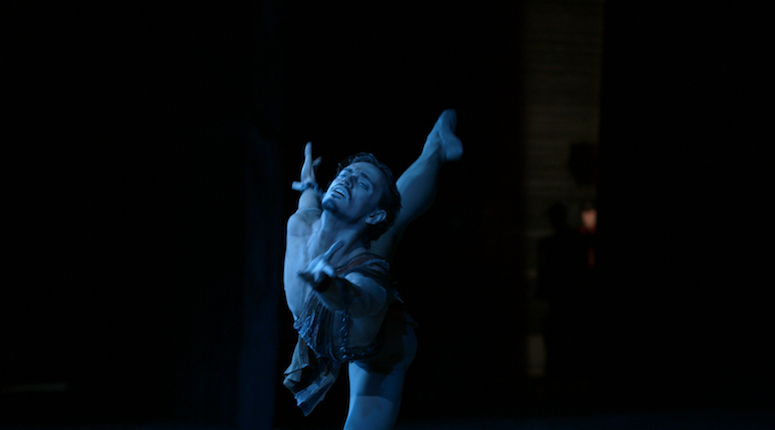 Vendetta Films has announced the theatrical release of Dancer, the new documentary about Sergei Polunin from Oscar-nominated director Steven Cantor, in Australian cinemas from December 1 and New Zealand cinemas from December 8.
Dancer takes a compelling behind-the-scenes look at the life of the magnetic "bad boy of ballet", Sergei Polunin. As the youngest principal dancer in the history of London's Royal Ballet, the Ukrainian-born prodigy shocked the dance world when he quit the prestigious company only two years later, resolving to give up dance entirely.
Hailed as the "next Nureyev", Polunin later shot to international recognition with David Chapelle's 2015 video of Hozier's "Take Me to Church", sending ballet viral. Intended as Polunin's final dance, the piece was a stunning realisation of the internal conflict raging inside the troubled dancer, shedding light on the suffering and inner turmoil that lead to his ultimate decision to quit.
Following his life from humble home videos in poverty-stricken Ukraine, to backstage footage of his awe-inspiring performances in the UK and Russia, Dancer offers an intriguing insight into the blessed, yet tortured, life of this breathtaking ballet talent.
Described as "achingly raw and hauntingly beautiful", Dancer explores a young man's struggle with identity and the hidden burdens of tremendous talent over the course of 85 minutes. The project is nominated for Best Documentary at the British Independent Film Awards.
For more information, visit http://vendettafilms.co.nz/Home.aspx.
Photo courtesy of Vendetta Films – Dancer.