Sensory theatre performance for children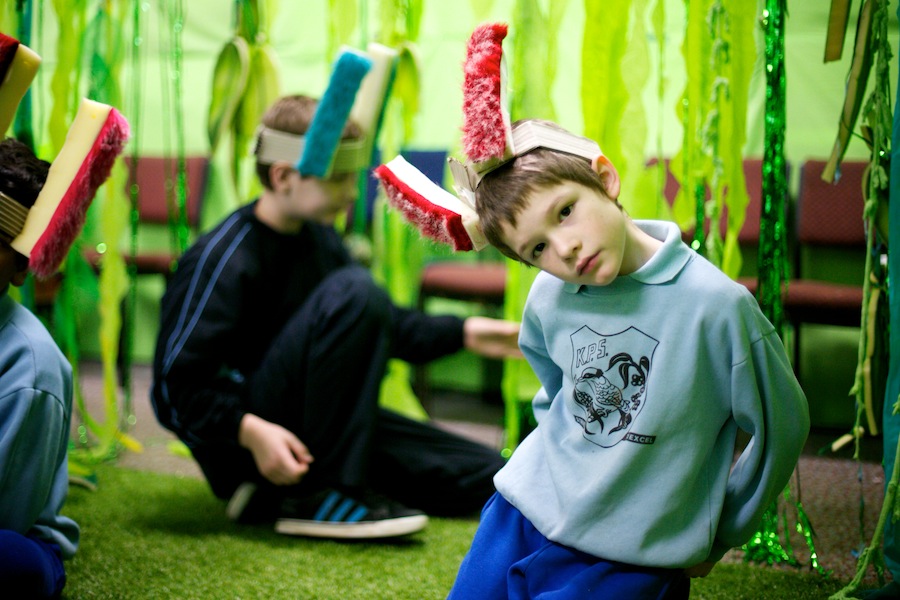 Sensorium Theatre and Performing Lines WA have announced Australia's first multi-sensory performance for children with special needs, The Jub Jub Tree. It will tour to four special needs schools in the Perth metropolitan area from 13 May – 5 July 2013.
Led by Michelle Hovane and Francis Italiano, Sensorium Theatre is the only company in Australia dedicated to making theatre for children with special needs. The Jub Jub Tree was initially developed in 2010 with Barking Gecko Theatre Company and Carson Street School. It is unique because it addresses an audience currently missing out on high quality performing arts experiences.
During The Jub Jub Tree, children are led through a tactile discovery where they can touch, taste, smell, hear and see stories unfold around them through workshops and hands-on interactive storytelling.
Fundamental to the integrity of the performances is the Sensorium Theatre team's belief that all children can be transformed and touched by exceptional theatre experiences. These generate and stimulate children's imaginations, enabling greater creative responses in their lives and positively impacting on other learning areas.
According to Italiano, "Sensory theatre is a totally interactive way of performative storytelling that's particularly magical for kids because it is theatre as a hands-on experience. Sometimes a response can be as subtle as one of the kids blinking vigorously or reaching out to touch your hand when that's not something they'd readily do."
Sensorium Theatre will undertake residencies in Gladys Newton School (Balga), Gwynne Park Education Support Centre (Armadale), Castlereagh School (Willetton) and Coolbellup Learning Centre (Coolbellup).
"I have worked in this school bringing arts to the students for 20 years now and nothing has been anywhere near as good as this in bringing multi-sensory musical stimulation to our children," said an art specialist at Sir David Brand School. "They obviously connected with the songs, the crafts and the performance. [The] performers weave a special magic."
Schools interested in the The Jub Jub Tree residency can contact producer Sarah Rowbottam at Performing Lines WA at sarah@performinglineswa.com.au. For general information, visit www.performinglineswa.org.au.
Photo: The Jub Jub Tree in 2011. Photo by Jarrad Seng.