Semi-Finals for Keir Choreographic Award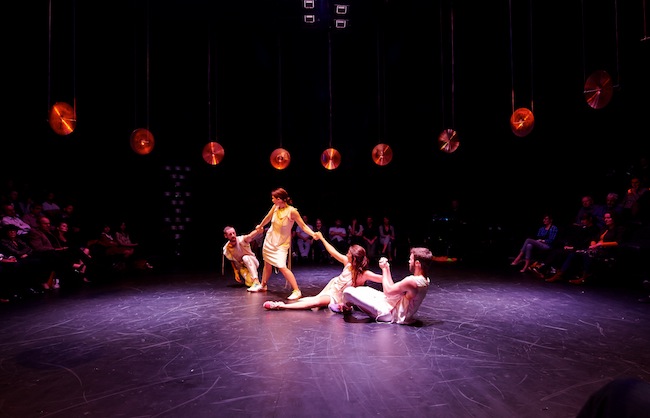 As part of the new biennial Keir Choreographic Award dedicated to the commissioning of new choreographic work and promoting innovation in contemporary dance, the selected eight finalists are eagerly preparing to perform and compete in both Melbourne and Sydney for the main prize of $30,000, with an additional $10,000 going to the audience favourite.
Presented by Carriageworks, Dancehouse and the Keir Foundation, the semi-finals are scheduled for two programs on July 3-6 and July 10-13 at Dancehouse in Melbourne, with the finals on July 16-19 at Carriageworks in Sydney.
Finalists Sarah Aiken, James Batchelor, Tim Darbyshire, Matthew Day, Atlanta Eke, Shaun Gladwell, Jane McKernan and Brooke Stamp will first meet in Melbourne to compete for the top four positions to go on to Sydney for the final showcase event. Exploring a variety of languages and choreographed ideas ranging from the aging body to film to skateboard and BMX culture through to the various ways the body is represented on stage and through time, this first Keir Choreographic Award season will present some of the best that contemporary dance in Australia has to offer.
Each artist will present a 20-minute work to a jury of national and international judges and the audience. Each of the final ready-to-tour 20-minute works have been developed from the artists' original submissions to the Keir Choreographic Award when it first opened to the public in February. The range and creativity of the submissions from each of the finalists has ensured their place in the finals of the award. As the audience and the jury are directed through a journey featuring a variety of mediums and influences, the result will be an overwhelmingly impressive body of work from some of the most impressive artistic minds and bodies currently working in Australia.
The Melbourne season at Dancehouse will present all eight commissioned works over the two-week season, with the four Sydney finalists being announced on the final night of the season, Sunday, July 13. The program will be open to the public to come and experience, giving audiences the unique opportunity to see all eight commissioned works in the one season in Melbourne.
Program One, set for July 3-6, will feature Darbyshire, Day, McKernan and Stamp throughout the two expansive theatre areas at Dancehouse. Program Two on July 10-13 will feature Aiken, Batchelor, Eke and Gladwell, also between the two theatres at Dancehouse.
For more information on the Melbourne season at Dancehouse, visit dancehouse.com.au.
Photo: A contemporary dance work choreographed by Keir Choreographic Award Finalist Brooke Stamp. Photo courtesy of Dancehouse.