SDC to present 'Louder Than Words'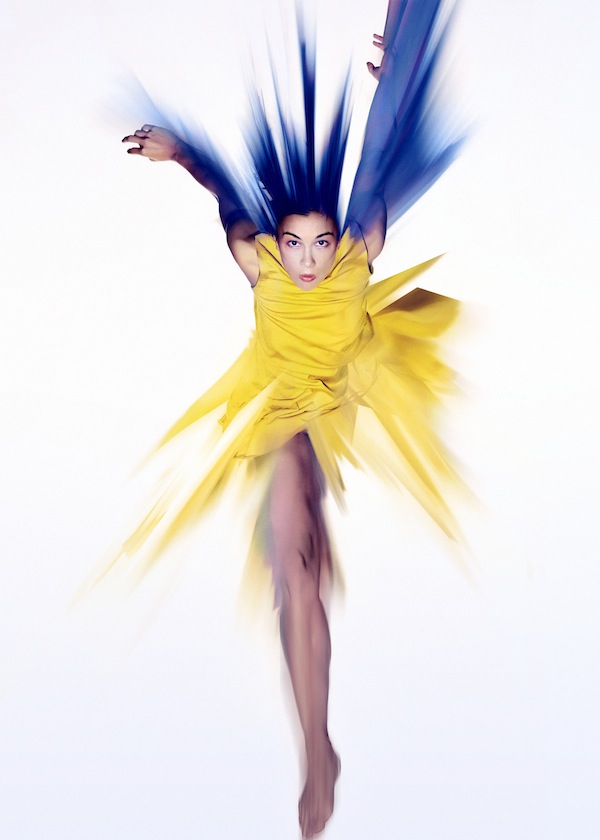 Sydney Dance Company (SDC) will present an exclusive Sydney season featuring world premiere works from renowned Lyon-based Greek choreographer Andonis Foniadakis, in his Australian debut, alongside a new piece from SDC Artistic Director Rafael Bonachela.
Louder Than Words will showcase the ideas and unique movement vocabulary of two modern masters, who share the bill for the first time, for a two-week season at Sydney Theatre, from October 4 to 18.
As a freelance choreographer, Foniadakis has collaborated with some of the most distinguished and recognised dance artists and companies of his time, including Martha Graham Dance Company, Cedar Lake Contemporary Ballet, Geneva Ballet, Lyon Opera Ballet and Bern Ballet, to name just a few. His commissions have included operas for Opera National du Rhin and Grame Lyon, and most recently, an invitation to collaborate as movement coordinator on Darren Aronofsky's epic film Noah starring Australia's Russell Crowe.
Constantly on the lookout for exceptional choreographic talent to bring to Australia, Bonachela said that whilst Foniadakis' upbeat and energetic style initially caught his attention, it was the range of his work that truly inspired the commission.
"Before meeting Andonis, I researched his work and watched numerous performances and was impressed by how well he works with smaller, more contemporary companies, alongside his large-scale commissions for more classically focused companies, creating works with a lot of dancers and big sets," Bonachela said.
"He has a great range and a generous movement expression vocabulary and I know that his work will look great on the company, drawing on the strength of their mixed classical and contemporary backgrounds."
In recent years, Foniadakis has frequently collaborated with French composer and visual artist Julien Tarride and costume designer Anastasios Sofroniou, and the trio will arrive in Australia in August for an intensive development period, during which they will create the work, and write and record an original score, ahead of the production's October premiere.
For his own new work, Bonachela has once again taken inspiration from poetry and music, this time drawing on the words of 14th-century Italian scholar and poet Francesco Petrarca (most commonly anglicised as Petrarch), as interpreted by acclaimed Grammy-nominated British composer Tarik O'Regan.
Originally commissioned for London's Spitalifields Festival, O'Regan's composition Scattered Rhymes represents an interlacing of sonnets from Petrarch's famous Canzionere, with stanzas from an anonymous poem found in a 14th-century collation of English love songs, which each toy with the ambiguities of intertwining sensuous and divine love.
The texts and composition, sung a cappella by the Orlando Consort and the Estonian Philharmonic Chamber Choir, are designed to be framed by Machaut's Messe de Notre Dame (circa 1364). The original commission allowed for the movements to be performed separately, intertwined with movements from the Machaut Messe, or performed continuously as a 15-minute work.
However, for his new dance piece, Bonachela envisaged a longer dance work and asked O'Regan to further extend Scattered Rhymes to a new composition, proposing that one of Europe's most celebrated contemporary composers come to Sydney to work in collaboration with Australian composer Nick Wales.
A frequent contributor to SDC's productions, Wales is a talented composer and musician with diverse collaborative experience including commissions for Sean Parker, Bell Shakespeare, Sydney Symphony and the Sydney Children's Choir. Classically trained, he is also a master of electronica, and it was in this dimension that Bonachela saw a reworked Scattered Rhymes taking form.
The final 30-minute score, written during O'Regan's visit to Australia in March, comprises the British wunderkind's three original pieces of music, contrasted with three electronic interludes from Nick Wales, which Bonachela says takes the music and the poetry to another dimension.
"I now have this music as the starting point for my choreography, which brings together the very pure element of achingly beautiful poetry about unrequited love, being sung a cappella, in a very old traditional choral style, with Nick's more dark electronic interludes. I can't wait to get into the studio and see where these sounds take this new work over the next couple of months," Bonachela adds.
Tickets are now on sale for Louder than Words at Sydney Theatre in October. Book at www.sydneydancecompany.com/louderthanwords.
Photo: Sydney Dance Company's Fiona Jopp. Photo by Justin Ridler.