Save on Merino Wool with Energetiks!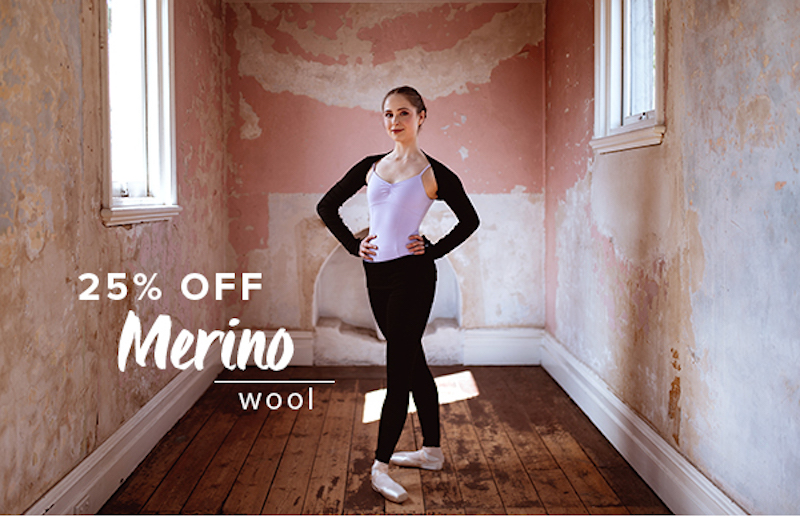 Dance clothing brand Energetiks have announced 25% off Merino wool for a short time! Keep it cozy in Energetiks Australian made 100% Merino Wool warm up range. Designed to lock in warmth and regulate your body temperature so you can move with freedom!
To recieve the discounted offer. you will need the secret code and we have it here: COZY25. It's valid online and in store until Monday 20th May.
Australia produces the best Merino Wool in the world and Energetiks source their's from a supplier in Melbourne, Victoria. When you wear their Merino Wool warm ups you're not only supporting Australian farmers but you're investing in high quality, eco-friendly and sustainable clothing.
Grab your winter gear at energetiks.com.au
Photo courtesy of Energetiks