Sarah Aiken to premiere 'SET' at Dancehouse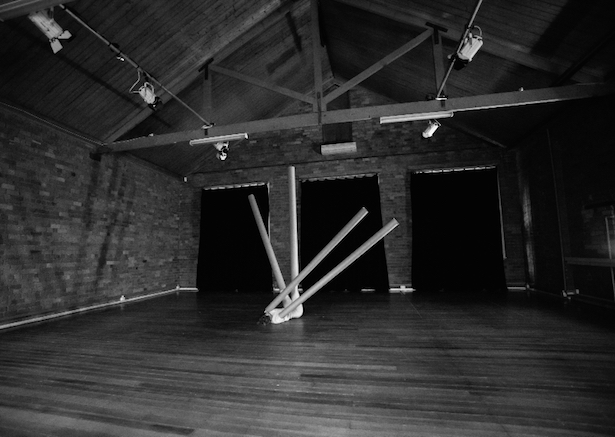 On July 22-26, Dancehouse Housemate/Artist-in-Residence Sarah Aiken will premiere her new work SET, which will invite audiences to consider the space between the mundane and the spectacular, the sublime and the ridiculous, the common place and the distinctly uncommon.
Aiken, a Melbourne-based dancer, choreographer and teacher, joins a list of dance creators chosen by Dancehouse for its Housemate Program, a dance residency that commissions, produces and presents a new dance piece every year. A graduate of VCA, Aiken pursues an ongoing interest in how and what we value, utilising dichotomies and clashes, aiming to create poignancy through absurdity. She is a recipient of Australia Council for the Arts' ArtStart and of the Ian Potter Cultural Trust Fund. She has spent time developing her practice and creating work in France and Germany.
For SET, Aiken will use regular everyday items and distort them with her trademark subtle humour and droll sensibility. Her fantastical choreography will reimagine the way we look at humanity by playfully challenging our understanding of perspective, scale and perception.
Performing the work herself, Aiken has created SET as a dance for one body and several objects; a work that straddles the absurd and representational, repeatedly shifting how we value simple objects and how the thinking, feeling body interacts with them. With the audience playing a key role, SET proposes a negotiation of our expectations, a re-imaging of the ways we perceive, understand and locate bodies and objects in time and space.
For more information on Aiken, SET or the Dancehouse Housemate Program, visit www.dancehouse.com.au. SET will be presented at Sylvia Staehli Theatre at Dancehouse.
Photo by Gregory Lorenzutti.