Royal New Zealand Ballet reveals 2016 lineup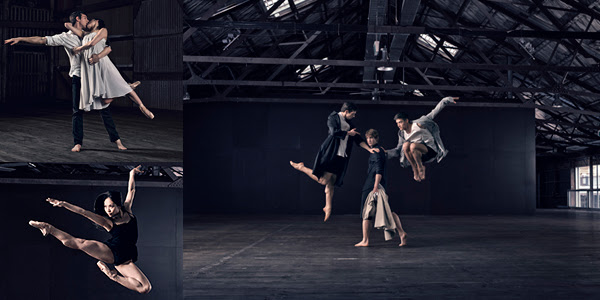 The Royal New Zealand Ballet has announced its 2016 Season, which will present three programmes and their accompanying national tours.
RNZB Artistic Director Francesco Ventriglia said, "I'm very happy to have this opportunity to share with you my first season – an expression of what I believe is vital in this world: balancing tradition with innovation. To have major classical repertoire in the same programme as amazing works by choreographers such as William Forsythe who changed ballet forever, is the embodiment of that. It's a special occasion for New Zealand audiences and enables me to continue to grow our talented dancers."
First up is the Speed of Light programme, which includes the NZ premieres of three larger-than-life contemporary classics that will showcase the energy, precision and charisma of New Zealand's national ballet company. The explosive mixed bill, running February 26-March 16, presents: Alexander Ekman's Cacti, which has taken the world by storm since its premiere in 2010; the legendary William Forsythe's In the Middle, Somewhat Elevated, a great work originally commissioned by Rudolf Nureyev for the Paris Opera Ballet; and one of Europe's most dynamic choreographers Andonis Foniadakis's Selon désir. The programme will also feature musicians from the New Zealand String Quartet.
Speed of Light will be the first time in 12 years that RNZB will be part of the New Zealand Festival in Wellington. It will also be part of the opening week of the Auckland Arts Festival, followed by performances in Christchurch and Dunedin.
The second programme presents the premiere of The Wizard of Oz, created by Artistic Director Francesco Ventriglia. This stunning new production was originally created for Maggio Danza in Florence, Italy. However, due to an accident of fate, the production never opened. Six years later, and with some finishing touches, this much loved tale, set to music by Francis Poulenc with magical sets and costumes by Italian designer Gianluca Falaschi, will have its world premiere in Wellington on May 4-8 at St. James Theatre. The Ryman Healthcare Season of The Wizard of Oz will then tour to eight centres around New Zealand, including Blenheim's new ASB Theatre. This is guaranteed to be an "enchanting winter treat" for the whole family.
Lastly, four years after its creation and subsequent international tours (China, USA, and the U.K. and Italy in October and November this year), former Artistic Director Ethan Stiefel's acclaimed Giselle will return to grace New Zealand stages. The hauntingly beautiful ballet, which was also turned into a feature film by Toa Fraser, has become one RNZB's signature works. This return season (running August 11-September 9) enables NZ audiences to once again marvel at the exceptional artistry involved in the retelling of one of classical ballet's great stories.
For further information and full details on the new 2016 season (including all dates, venues, education activities and more), visit rnzb.org.nz.
Image courtesy of the Royal New Zealand Ballet.