Royal New Zealand Ballet launches new season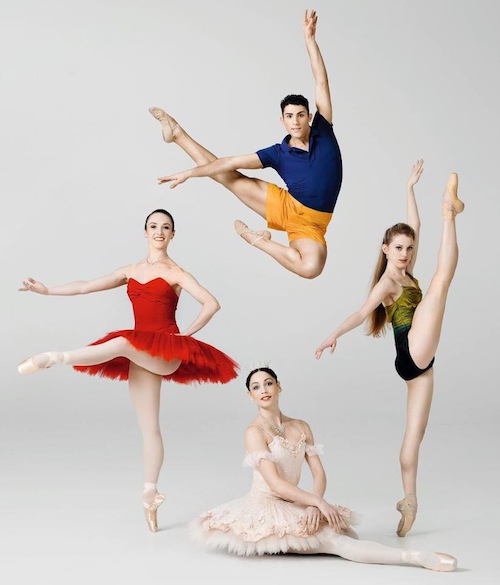 The Royal New Zealand Ballet will launch its 2014 season this month with a U.S. tour. The company will present performances in Los Angeles, Santa Barbara, Minneapolis and New York. Following the U.S. tour, the RNZB will present three New Zealand tours, with a total of 61 performances in centres from Auckland to Invercargill.
The RNZB's New Zealand season opens in April with Coppélia, an enduring classic which combines ballet with comedy and a touch of magic. The production, designed by Kristian Fredrikson (creator of the RNZB's stunning Swan Lake), opens in Wellington on 17 April before touring to Palmerston North, Invercargill, Dunedin, Napier, Rotorua, Takapuna and Auckland City.
The winter will bring one of the RNZB's popular mixed programmes of short ballets. Making the most of the company's versatility in styles from classical to contemporary, Allegro: Five Short Ballets, includes works by ballet great George Balanchine, Johan Kobborg (co-creator, with Ethan Stiefel, of the RNZB's Giselle), Larry Keigwin and the world premiere of a new work by New Zealand choreographer Daniel Belton. Allegro: Five Short Ballets will have its opening night in Auckland on 30 July, touring to Hamilton, Napier, Palmerston North, Wellington, Invercargill and Dunedin.
RNZB ends this year with The Vodafone Season of A Christmas Carol, a dazzling retelling of Dickens' classic yuletide tale, perfect for family celebrations and festive treats. The production, new to New Zealand, comes from the UK's Northern Ballet, a company renowned for its storytelling and stylish productions – including previous RNZB favourite Dracula. The original score is by film and television composer Carl Davis, and incorporates Christmas carols. The Vodafone Season of A Christmas Carol will open in Wellington on 30 October, touring to Dunedin, Christchurch (where the company will perform for the first time in the rebuilt Isaac Theatre Royal), Palmerston North, Napier, Auckland City and Takapuna.
For more information, visit www.rnzb.org.nz.
Photo: Dancers of the Royal New Zealand Ballet. Photo courtesy of RNZB.