Rock the Ballet Australian Tour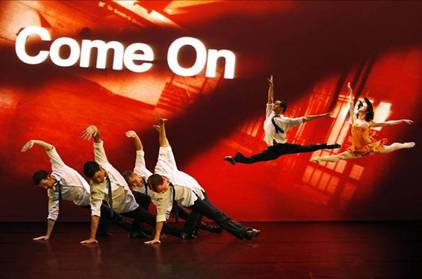 Having performed over 1000 shows during sell out seasons across the globe since its inception in 2007, Rasta Thomas' Rock the Ballet will return to Australia in May with its fusion of ballet technique combined with musical theatre, hip hop, martial arts, tap, contemporary, gymnastics and more. Rasta Thomas' Rock the Ballet features a stellar soundtrack including some of the biggest hits from U2, Michael Jackson, Prince, Queen, Coldplay and Lenny Kravitz.
Rock the Ballet commences its 2012 national tour of Australia in Melbourne from Monday, 28 May with shows following in Sydney, Brisbane, Adelaide and Perth.
"We loved Australia and we're so excited to return. The audiences in Australia were so dynamic and responsive. We can't wait to get back to perform our signature pop-ballet," said Founder, Director and Principal Dancer, Rasta Thomas.