RNZB to present 'Salute' program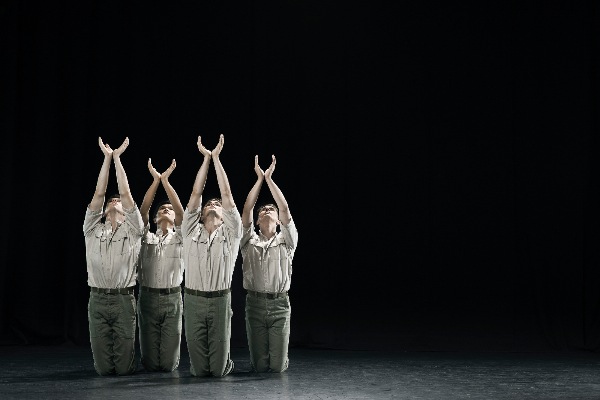 In its newest production Salute, The Royal New Zealand Ballet collaborates with the New Zealand Army Band and various distinguished Kiwi composers and choreographers, like Dwayne Bloomfield, Gareth Farr, Neil Ieremia and Andrew Simmons. This special selection of works will mark the centenary of World War One.
Alongside classic pieces by Johan Kobborg (the New Zealand premiere of Salute) and Jiří Kylián (Soldier's Mass, last performed by the company in 1999), choreographers Neil Ieremia (of Black Grace) and Andrew Simmons (known for Through to You, A Song in the Dark and Of Days) will create two world premieres. The New Zealand Army Band, with cellist Rolf Gjelsten of the New Zealand String Quartet, will perform live.
The Salute program will premiere in Wellington on May 22, touring then to Christchurch, Dunedin, Hamilton, Takapuna, Auckland and Napier.
A program arranged with all New Zealanders in mind, it is equally friendly to the dance veteran and the newcomer. It is inspired by Kiwi stories and it will resonate with all ages.
For more information, visit www.rnzb.org.nz. Tickets are on sale for all locations now.
Also, keep in mind that RNZB will be offering its Warm Up, Curtain Up pre-performance insights in most centres on the tour. Attendees are invited to arrive early and watch the dancers prepare for the show. There will also be free post-show Q&A sessions after most matinees.
For young dancers, RNZB Dance Educator Pagan Dorgan is set to present Salute school workshops around the country. See the website for dates and details for these classes as well as the other activities.
Photo: Jiří Kylián's work Soldier's Mass. Photo by Ross Brown.