RNZB to bring 'Coppélia' to life this month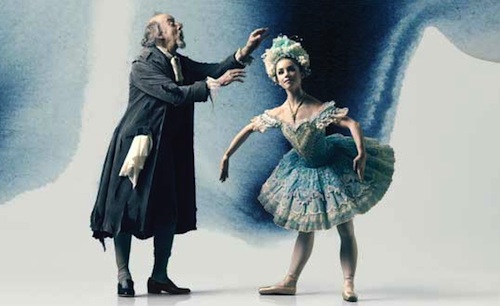 The curtain rises on Coppélia this month at the Royal New Zealand Ballet in Wellington. This much-loved comic ballet is choreographed by RNZB Ballet Master Martin Vedel after Marius Petipa and Arthur Saint-Léon.
Vedel, who said he knows the ballet inside out, is excited to present his new and reimagined version.
"When RNZB Artistic Director Ethan Stiefel asked me to stage Coppélia, I was instantly intrigued – it is a ballet in which I have performed many times both as a student of the Royal Danish Ballet School and later with the Royal Danish Ballet," said Vedel. "It is a wonderful ballet for all audiences with exhilarating character dances, including the show-stopping Czardas (Hungarian folk dance), wonderful classical solos and pas de deux, to a memorable score."
In the traditional story of Coppélia, hilarity ensues when a beautiful life-sized automaton is mistaken for a real girl. Yet, audiences can rest assured as true love is still at the heart of this charming and bittersweet tale of mistaken identity.
This production will be unique to the RNZB and clearly told for 21st century audiences. Vedel explained, "Values such as true love, devotion and friendship are strong in Coppélia and I will be preserving and presenting traditional theatre and classical ballet as an art form while sharpening up the main story so it is relevant today."
Reprising his role of the misunderstood inventor Dr. Coppélius, a role he first performed for the RNZB in 1964, Sir Jon Trimmer is looking forward to touring across the country with Coppélia.
"Touring is such an integral part of a ballet dancer's life and seeing our audiences across New Zealand respond to our artistry is something we all value and enjoy. I can't wait to get on the road again. See you soon New Zealand!" says Sir Jon.
The three-act ballet is designed by the late Kiwi-born designer Kristian Fredrikson, whose costumes wowed audiences in the RNZB's recent production of Swan Lake. Along with the beautiful tutus, audiences will also get to enjoy the antics of the 10 outrageous automatons who populate Dr. Coppelius' marvellous workshop.
Coppélia opens in Wellington on Thursday, April 17. Beginning April 30, it will tour to Palmerston North, Invercargill, Dunedin, Napier Rotorua and Takapuna, closing in Auckland City on May 31. For more information or to book tickets, visit www.rnzb.org.nz.
Other than the upcoming season of Allegro in July and August, this production of Coppélia will be RNZB Artistic Director Ethan Stiefel's last. After three outstanding years leading the company, he announced in early March that this season will be his final as artistic director. He decided not to extend his contract with the company and will instead return to the U.S. at the beginning of September to pursue new opportunities in his homeland.
Photo courtesy of the Royal New Zealand Ballet.