RNZB preparing to tour 'Romeo and Juliet'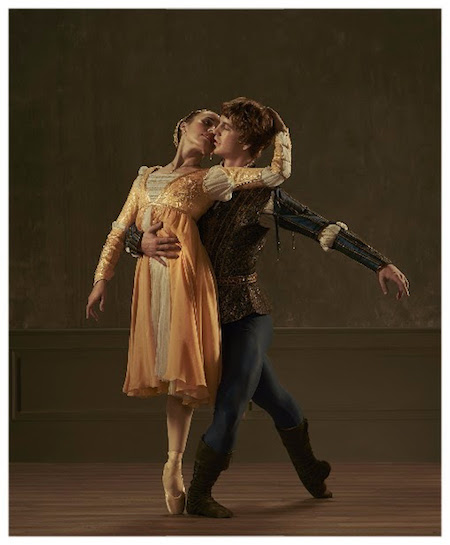 The Royal New Zealand Ballet (RNZB) will soon premiere a brand-new Romeo and Juliet by Italian choreographer Francesco Ventriglia, the former company artistic director who was recently replaced by Patricia Barker. His Romeo and Juliet will tour nationally, bringing fair Verona to audiences in Wellington, Christchurch, Auckland, Rotorua, Dunedin, Invercargill, Palmerston North and Napier.
William Shakespeare's great love story will come to life through movement, Sergei Prokofiev's passionate score, and exquisite sets and costumes by Academy Award-winning designer James Acheson. RNZB's technical team is ardently preparing for the show's 13 scene changes while the wardrobe coordinators and seamstresses are busy finalizing the 90 intricate handmade costumes.
Combat choreographer Carrie Thiel, known for her work on The Lord of the Rings trilogy, has been working with the company on basic fight training to assist with coordinating the production's fight scenes.
In a first for the RNZB, and thanks to Auckland Live, this programme will offer a live audio description for blind and visually impaired patrons at the performance on Sunday, September 3.
For more information on this world premiere running August 16 to September 24, visit www.rnzb.org.nz. Also, note that RNZB's Tutus on Tour regional touring programme will soon be presenting more performances in the heartland of New Zealand as well. Dancers are coming to Ashburton on August 23 and Gisborne on September 27.
Photo: RNZB dancers Madeleine Graham and Joseph Skelton. Photo by Ross Brown.