RNZB in middle of European tour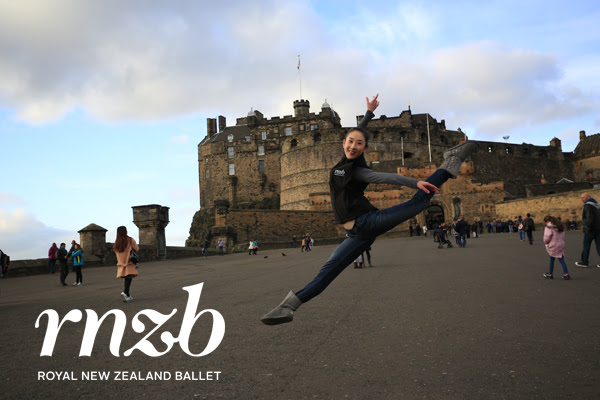 The Royal New Zealand Ballet (RNZB) embarked on an international tour in October and is currently presenting Ethan Stiefel and Johan Kobborg's landmark production of Giselle and a mixed programme of contemporary works throughout Europe.
The company has already performed in Edinburgh, Scotland's capital, as well as Leeds and High Wycombe, England. Continuing through the U.K., RNZB is in Canterbury now presenting Giselle and The Anatomy of a Passing Cloud mixed bill. Soon the ensemble tours to London's Royal Opera House Covent Garden, where it will be in residence at the Linbury Studio, and then Italy, visiting northeastern cities like Udine, Vicenza and Rome.
On the company's last U.K. tour in 2011, The Guardian wrote, "The company looked wide awake, sexy and charged." The Times said, "These beautifully disciplined Kiwis can really rock." Plus, Stiefel and Kobborg's Giselle previously garnered rave reviews in L.A. (the LA Times wrote, "impressive skill and vibrancy" in 2014.) Now the Scottish writers are agreeing.
The Herald – Scotland published: "A classic Giselle that shows off company strengths at all levels…this is a good-looking production from a company crammed with talent."
RNZB's mixed programme is named after multi-award winning Javier De Frutos' The Anatomy of a Passing Cloud. Specially created for RNZB, it is an exploration of Pasifika imagery and movement, and a vibrant celebration of NZ's unique and joyful culture. Also featured in the programme will be Andonis Foniadakis' Selon Desir, U.K. Critics' Circle nominated Andrew Simmons' Dear Horizon, and Neil Ieremia's Passchendaele. Simmons' and Ieremia's works were specially created to mark the centenary of World War One and made their world premieres as part of the programme Salute earlier this year.
For further information, visit http://rnzb.org.nz.