RNZB dancers perform abroad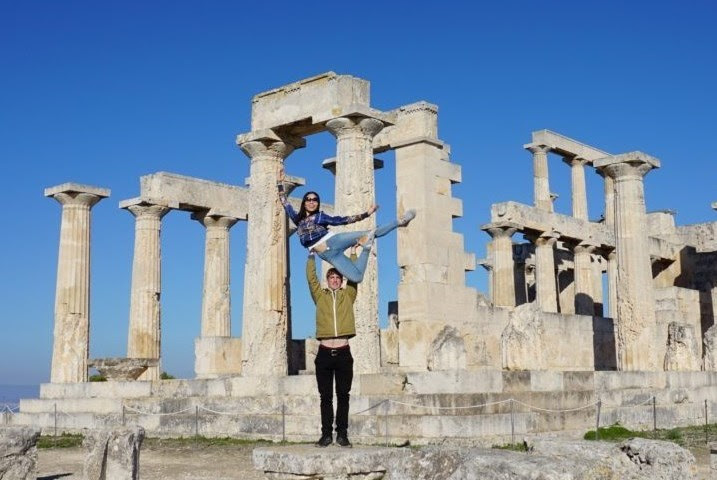 Before joining the rest of the company on leave last month, Royal New Zealand Ballet (RNZB) dancers Mayu Tanigaito and Joseph Skelton spent a couple of weeks in Greece as international guest artists.
Mayu Tanigaito, a native of Japan who has been dancing with RNZB since 2012, danced the lead role of Giselle beside Kiwi dancer Joseph Skelton, who performed as Albrecht, in the Greek National Opera Ballet's production of Giselle.
In between performances, the dancers had the chance to explore the sights of Athens (see a picture of them at one prime location above).
Skelton and Tanigaito had actually performed their roles of Albrecht and Giselle during RNZB's recent tour to the U.K. and Italy.
For further information on the RNZB and its 2017 Season, visit http://rnzb.org.nz.
Photo courtesy of RNZB.