RNZB appoints new Artistic Director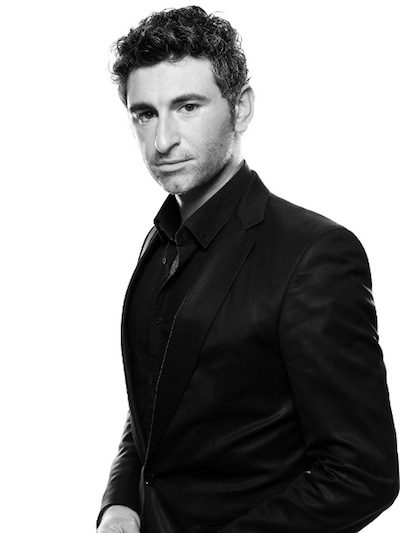 The Royal New Zealand Ballet has announced the appointment of 36-year-old Italian Francesco Ventriglia as the company's new Artistic Director.
Francesco Ventriglia was appointed after an extensive international recruitment process. "The calibre of applicants was extremely high," said RNZB Chair Candis Craven. "Francesco greatly impressed the board with the breadth of his artistic vision, his intellect, his knowledge of repertoire and his great energy. He has a strong track record of nurturing talented young dancers and choreographers, and we believe he is the perfect fit to lead New Zealand's national ballet company."
Ventriglia said, "Being nominated as the Royal New Zealand Ballet's new Artistic Director is a honour that I take on with a deep emotion and great sense of responsibility, commitment and humility. I am very excited."
Ventriglia trained at the Ballet School of La Scala in Milan, Italy, joining the world-renowned ballet company of La Scala in 1997. During his dancing career, he performed solo and principal roles in a wide range of repertoire, including the Bronze Idol in Natalia Makarova's La Bayadère and Hilarion to Sylvie Guillem's Giselle at the Metropolitan Opera House in New York and at Covent Garden. As a choreographer, he has created works for leading dancers, including Roberto Bolle, Ulyana Lopatkina and Svetlana Zakharova, and for prestigious venues, including the Arena di Verona, the Bolshoi Ballet in Moscow, the Mariinsky Theatre in St Petersburg and the Venice Biennale, among others.
After retiring from the stage at the age of 31, Ventriglia was appointed Director of MaggioDanza (Opera Dance Theatre) in Florence, Italy in 2010. He guided the company to new success on the international stage, substantially increasing the number of performances at home and abroad, investing in education programmes, commissioning new works from Italian and international choreographers, and received acclaim from audiences and critics alike.
He said, "I want to say a big 'thank you' to the Board of the Royal New Zealand Ballet for their trust, and to Ethan Stiefel for his amazing work, which I would like to continue to reach more and more important results for the company and its artists."
Ventriglia will take up his appointment as the Royal New Zealand Ballet's 11th Artistic Director in November 2014, joining the company during The Vodafone Season of A Christmas Carol, which opens in Wellington on October 30 and closes in Auckland on December 14. He will oversee RNZB's 2015 Season, named "A Year of Great Stories", which will encompass two major full-length works inspired by great literature together with a mixed programme of contemporary works motivated by stories of New Zealand at war.
In 2015, RNZB will begin its season with a national tour of Don Quixote in the popular staging by Gary Harris, which was first seen in 2008. The company will then commemorate the centenary of the Gallipoli landings in Salute, a major collaboration with the New Zealand Army Band. This will include new works from Neil Ieremia, taking his cue from the Battle of Passchendaele, and Andrew Simmons, working with a specially commissioned score by Gareth Farr.
RNZB's 2015 domestic season will conclude with an artistic coup: The Vodafone Season of A Midsummer Night's Dream, a world premiere from exciting young British choreographer Liam Scarlett in his first major full-length commission for a company outside the United Kingdom. The company's year will end with a return to the U.K., performing classical and contemporary works, including Ethan Stiefel and Johan Kobborg's acclaimed Giselle, at leading venues in England and Scotland.
For further information on RNZB and new Artistic Director Francesco Ventriglia, visit www.rnzb.org.nz.
Photo: Francesco Ventriglia. Photo by Elena Datrino Photo Studio.
---