Riverside Theatres screen 'Romeo and Juliet'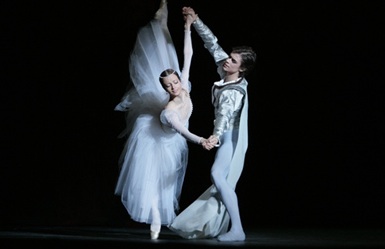 Featuring the orchestra and soloists of the State Academic Bolshoi Theatre of Russia along with the Bolshoi Corps de Ballet, Romeo and Juliet will screen at Riverside Theatres on June 29 and 30 at 1 p.m.
Romeo and Juliet, now one of the most popular ballets in the world, is based on William Shakespeare's infamously tragic play. In this famous love story, two youth rebel from the hatred of their feuding families and fall in love. Through their heartbreaking deaths, the two star-crossed lovers manage to reconcile their clashing families.
Yet as much as this ballet is performed and produced now, the production was once on the verge of ruin. Originally commissioned by the Leningrad Kirov Ballet in 1934, Sergei Prokofiev's Romeo and Juliet did not premiere at the Kirov stage until 1940 and at the Bolshoi until 1946. The two companies first refused the theme, then the steps, which ballet dancers declared un-danceable. Now, more than 60 years after these struggles, this ballet is considered to be Prokofiev's most valued piece of work because of the high melodic inspiration, the great variety of rhythms and the memorable main characters.
The ballet was first resurrected in 1978 by Yuri Grigorovich for the Paris Opera Ballet and later opened at the Bolshoi Theatre in 1979. Today's choreographic version is a revival of the first production. It premiered on April 21, 2010 at the Bolshoi Theatre. In this version, Shakespeare's tragedy has become extremely abstract. Shakespeare's world has been generalized, cleared of everyday matters liberating the stage of any details not connected with the main theme.
For more information on this screening of Romeo and Juliet, visit riversideparramatta.com.au. The screening will be shown at Riverside Theatres, located on the banks of the scenic Parramatta River. Tickets are $25 for adults, $22 for seniors and youth, and $15 for children.
Photo courtesy of Riverside Theatres.