Riverside Theatres' 2013 season revealed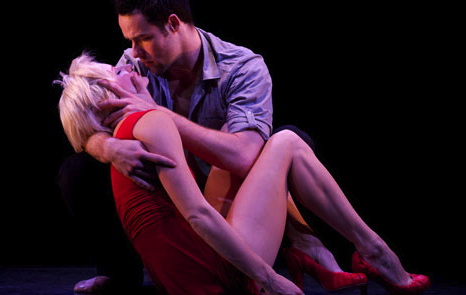 With a reputation as a premium venue for diverse and entertaining events and performances, Riverside Theatres recently announced an impressive 2013 season in the year of their 25th anniversary, featuring what is some of the best value theatre available in Sydney.
"On the 27th February, 1988, Prime Minister Bob Hawke opened Parramatta's Riverside Theatres. A quarter of a century and many thousands of shows later Riverside continues to entertain and delight the people of Parramatta and Sydney," said Director of Riverside Theatres Robert Love.
"To celebrate 25 years we have put together an anniversary season that features music, dance, glamour and romance performed by Australia's best musical theatre and dance artists. [We have] great dramas by Shakespeare and Bernard Shaw, an Australian classic of one man's memories of war on a Women's Weekly Cherry Blossom Cruise, recent contemporary works lifting the lid on boxing and local government, as well as hilarious (and sometimes dark) comedies about the perils of parties and internet dating. We also have old favourites like The Wharf Revue, international works performed by artists from Zimbabwe and a world premiere and celebration of African women's stories of survival and new beginnings in Australia… And much, much more," Love said.
Companies from Australia and overseas will grace the Riverside stages, including Two Gents Productions, Sydney Theatre Company, Kermond Creative, KAGE, Belvoir, Sport For Jove and Griffin Theatre Company.
Hosting a diverse selection of live entertainment, highlights of the year include: Packemin Productions' The Wizard of Oz in February; in April, Sydney Theatre Company's Mrs. Warren's Profession, starring Helen Thomson and Drew Forsythe; in June, Christine Dunstan Productions' musical Noel and Gertie starring Lucy Maunder and James Millar, which follows the legendary on and off stage partnership between Noel Coward and Gertrude Lawrence; and then in September, two of Sydney's most prestigious theatre companies return with the beloved and hilarious Sydney Theatre Company's The Wharf Revue and Belvoir's I'm Your Man.
A season highlight will be in March when London-based African actors Chikura and Munyevu explore the issues and sense of displacement felt by Shakespeare's characters in Two Gents Productions' Hamlet and Two Gentlemen of Verona. They will relate it to their own experiences as black men in a white world.
Furthermore, version 1.0 and Merrigong's verbatim theatre will provide meaty political satire as they uncover the scandalous corruption that took place in the Wollongong City Council in The Table of Knowledge in July, which is roughly based on true events.
Then, in October, the musical Candy Man from Kermond Creative taps onto the Riverside stage and follows the life of celebrated American showbiz great, Sammy Davis Jr. Starring musical theatre star Wayne Scott Kermond, this show features the glamour and style of a 1950's retro Las Vegas style Night Club.
In November, Riverside Theatres 2013 season comes to a close when Griffin Theatre shares the resonating story tale of the long-lasting effects of war with The Floating World. Revolving around Les and his wife as they set sail on a cruise bound for Japan for their wedding anniversary, Les, a former WWII prisoner of war, soon finds himself confronted by old diggers, enemies and tormented memories. Amongst the sun hats, theme nights and piña coladas, Les' grip on reality floats ever further away. The Floating World is a resonating tale of the long-lasting effects of war and the ugly world of xenophobic Australia.
With these shows and much more, Riverside Theatres is sure to present something for everyone this coming season.
For dance lovers, TasDance will present a double-bill of contemporary dance works with Luminous Flux on April 5 and 6. Featuring choreographers Tanja Liedtke and Byron Perry, the evening will be a very accessible and playful program. Also, Natalie Weir's R&J will turn the classic story of Romeo and Juliet on its head; cutting to the essence of what is real, human and inevitable as dance is set across three different eras. Coming in May, the work won an award in Outstanding Achievement in Choreography at the 2012 Australian Dance Awards. R&J reinforces the notion that love – no matter what age you are, or what era you live in – is eternal, and its power, everlasting.
For more information on Riverside Theatres 25th anniversary season, visit www.riversideparramatta.com.au.
Photo: Natalie Weir's R&J being performed by Expressions Dance Company. Photo courtesy of Riverside Theatres.