RITUAL The Grand Premiere "A thrill-seeking immersive dance experience"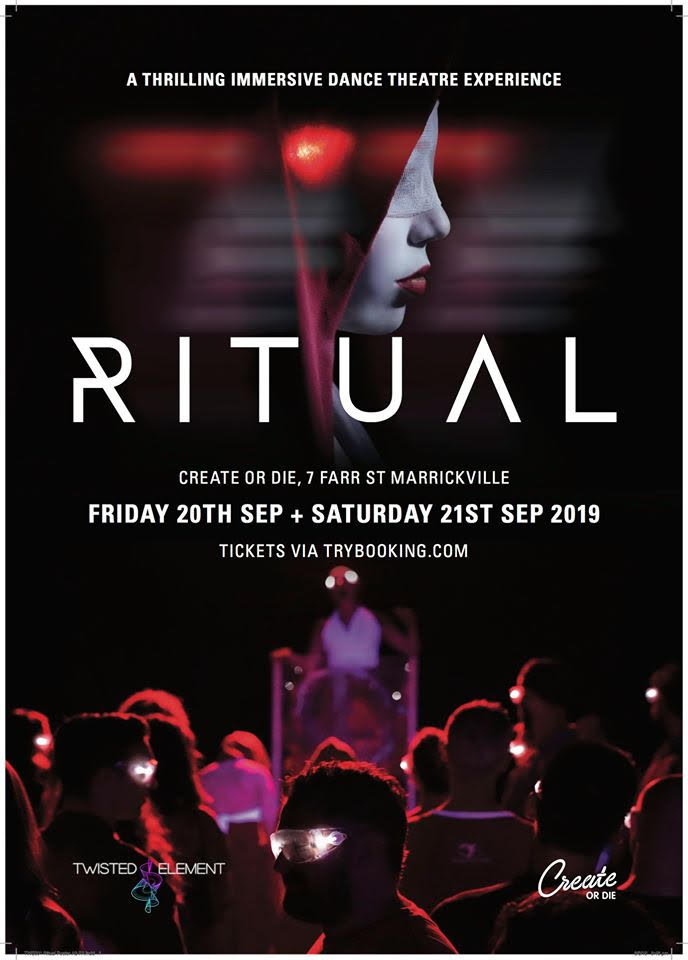 After its sold out taster premiere in February, Sydney's renegade dance company Twisted Element will be presenting their most recent, and most boundary pushing work 'RITUAL'. This production will catapult the company into a whole new level of production, making RITUAL the largest scale, and most sophisticated immersive production by the company so far.
'RITUAL' will take place in a newly opened warehouse space by Create Or Die in the heart of Marrickville Sydney this September 2019.

Exploring cultism, ceremony and mass conditioning, boundaries are blurred and identities warped within a futuristic, dystopian vision. You will enter this secret world and be changed forever.
For more information visit https://www.twisted-element.com/shows