Restless to premiere Meryl Tankard work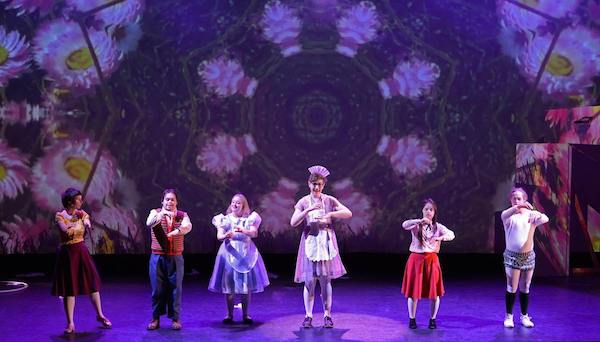 Australia's leading dance company working with young disabled and non-disabled people will soon premiere a new work directed by Australian dance icon Meryl Tankard. Restless Dance Theatre in South Australia returns to the Adelaide Festival next month to unveil Zizanie in the Space Theatre.
Zizanie is a fun French word that's meaning is ambiguous, possibly translating to anything from "shambles" or "discord" to "weeds" to wilfully "stirring the pot". This exciting new work will celebrate the beauty in difference and remind us of Grayson Perry's inimitable words that "weeds are just flowers in the wrong garden."
Restless considers how the grump next door wants everything to be as neat as a pin and how for him, there's no wall high enough to keep out life in all its wild, unruly splendour. Restless asks if he can learn to embrace the zizanie and discover fun.
Designed by Girl Asleep's brilliant Jonathon Oxlade, and featuring exquisite video projections by Regis Lansac, this joyful, whimsical piece is a worthy successor to 2017's wonderful Intimate Space. Shows are March 14 - 17 at Adelaide Festival Centre's Space Theatre on King William Street in Adelaide.
For more information, visit www.restlessdance.org/show/zizania-2017.
Photo: Restless Dance Theatre in Zizanie. Photo by Regis Lansac.
---