'Rent' coming to Hayes Theatre Co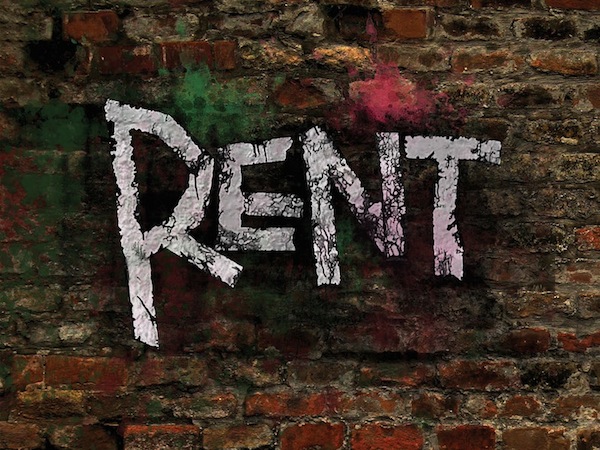 The East Village is dead. At the dawn of the 1990s, New York City's East Village is home to an ever-diminishing bohemian community. Development pushes people from their borough, disease withers loved ones from their lives, and a group of friends fight for their place in the face of such quiet vanishing. One iconic city, one life-changing year, one astonishing masterpiece: Rent.
From October 8 this year, Highway Run Productions in association with Hayes Theatre Co will declare squatter's rights on Hayes Theatre Co's 111-seat theatre and present a production in the spirit of those small beginnings. Musical theatre star Shaun Rennie (Cats, Mamma Mia and LOVEBiTES) makes his directorial debut and Andrew Worboys (Helpmann Award nominee for Best Musical Direction of Sweet Charity) will return to Hayes Theatre Co to musically direct.
Jonathan Larson's Rent opened Off-Broadway in 1996 and quickly became a global phenomenon. The show earned Larson multiple Tony Awards along with a Pulitzer Prize for Drama, a distinction not received again by a music theatre work until 14 years later. Though Larson himself never saw the impact of his masterwork – he died suddenly in the early hours of the very day the show opened to the public – its longevity serves as a testament to the emotional resonance of Larson's creation and an embodiment of its ever-present message: "no day but today."
"Rent at Hayes Theatre Co feels like an inevitability," said Producer Toby Francis. "It's intimate and much closer to the kind of space it opened in, it feels like the place where Rent lives. So it wasn't really a question of 'if', it was a question of 'when' and 'who'. And we're pretty excited that we get to be part of the 'who' in that sentence. And even more excited that the rest of the 'who' consists of a creative team that we've been lucky enough to have jump on board with this. To say they are incredible understates the calibre of work they are already doing."
Choreography will be by Andrew Koblar, also known as "Andy Dexterity." He hails from a musical theatre background and has performed with Melbourne Theatre Company, Sydney Theatre Company, Opera Australia and Belvoir Street Theatre. He is a Deaf Australia ambassador and has collaborated with pop act Kimbra, conducted the Melbourne Symphony Orchestra with The Wiggles and teaches Auslan (Australian Sign Language) at Macquarie University and The University of Sydney, as well as dance at various schools.
The creative team will also include Lauren Peters for set design, Georgia Hopkins for costume design and Ross Graham for lighting design.
For more information on this production of Rent, visit hayestheatre.com.au. It opens October 8 and runs through November 1.