Remnant Dance premieres unique dance film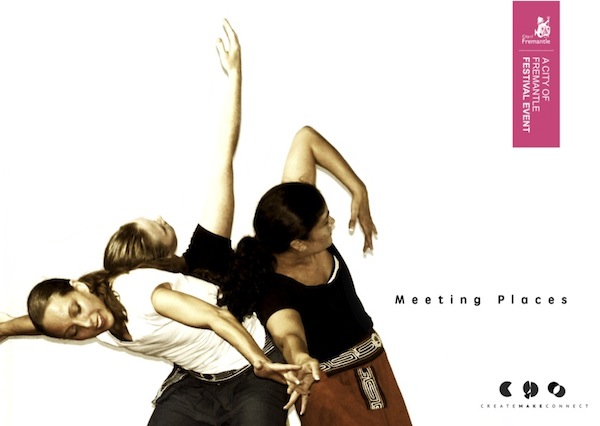 Perth-based arts collective Remnant Dance premieres a unique dance film as part of a multi-arts performance and exhibition event at this year's Fremantle Festival.
The dance film Meeting Places was shot on location in Myanmar as part of a project arising from the partnership between Remnant Dance and the Australian charity MyKids Inc., which supports the charity organization Myanmar Vision International in-country. The film was created in collaboration with youth from a Children's Centre in Yangon and features the children dancing on location in the disused Nagar Glass Factory.
The dance film resulted from the collective of Remnant dancers, filmmakers and artists from Australia facilitating creative workshops with the Burmese children in Yangon in March 2014. This generated material for the dance film, live dance work and a visual art exhibition. The film had its international premiere in Yangon in April 2014, as part of the Remnant Dance tour "Hpan Myay Hman Myay" [Land of Glass, Land of Mirrors]. Now the Australian screening in November forms the centerpiece of the Remnant Dance multi-disciplinary performance experience aptly titled Meeting Places.
Remnant Dance Choreographer Lucinda Coleman said, "This project has been groundbreaking, not only in bridging a divide between charity organizations and creative practitioners, but through a multi-disciplinary approach to inviting cross- cultural conversation through artistic practice."
Remnant Dance will contextualize the film within a body of visual artwork in the innovative Pakenham Street Art Space, offering live contemporary dance for the Opening, a Matinee and, due to popular demand, two other evening performances.
The art exhibition will be open daily on November 3-9 from 11 a.m. to 4 p.m. and will feature paintings by Amanda Humphries, whose work is responsive to ideas of sensory connection as seen mirrored in the movement of Remnant Dance artists.
Humphries' collection of watercolour and ink figure paintings also explores the nature of connection within us and between bodies using the metaphor of glass. Additional artworks, developed in response to working on site in Myanmar, ask further questions about the nature of meeting places, both physically and metaphorically.
"These latter works mark a beginning of a relationship that has come out of the meeting place of the project in Myanmar. There is interplay amongst all creative facets of the project at large, both in approach and content," said Humphries. "The opportunity to work with the people of Myanmar and make connections through a cross-disciplinary creative project such as this taps into a universal language which facilitates positive and encouraging connections with our neighbours."
For more information, head to www.remnantdance.com.au.
Photo courtesy of Remnant Dance.