Registrations open for Fast+Fresh 2014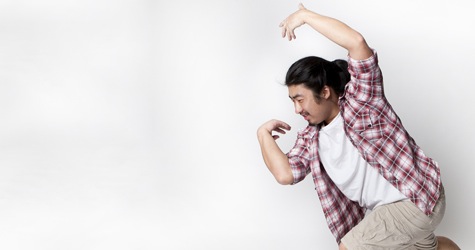 Rapidly becoming one of the highlights of FORM Dance Projects' annual calendar, Fast+Fresh Dance is growing year-by-year and unearthing Sydney's finest young dance talent.
Over the season, more than 50 dance works will be created and performed by young dancers and choreographers 21 years and under. The festival inspires young performers to strive for their own artistic excellence and encourages active participation in dance at all levels and styles, including contemporary dance, ballet, jazz, hip-hop, tap, krumping and cultural dance.
Part of the Short+Sweet family of festivals, this will be the seventh year of Fast+Fresh Dance. There will be numerous Heats on November 10-13 at various venues across western Sydney, each judged by a panel of industry professionals. The Heat winners will present their works as part of the Gala Final on Saturday, November 15 at Riverside.
Award winners will share in a fantastic prize pool that includes cash prizes, free classes with Urban Dance Centre and Sydney Dance Company Studios, as well as dance gear, vouchers and magazine subscriptions. Plus, select winners have the opportunity to be awarded a prestigious secondment, either with Sydney Dance Company or Bangarra Dance Theatre.
Awards include: Most Outstanding Choreography, Best Male Dancer, Best Female Dancer, Best Solo, Best Duet, Best Group, Audience Choice Award, Sydney Dance Company's Sponsored Placement and
 Bangarra Dance Theatre's Sponsored Placement.
Terms and conditions of entry can be found on the Fast+Fresh entry form available at http://form.org.au. Registration closes on Monday, October 13. DVD, YouTube and Vimeo submissions are preferred.
Photo by Maylie Hunt.