RAW Dance Company's 2014 Tours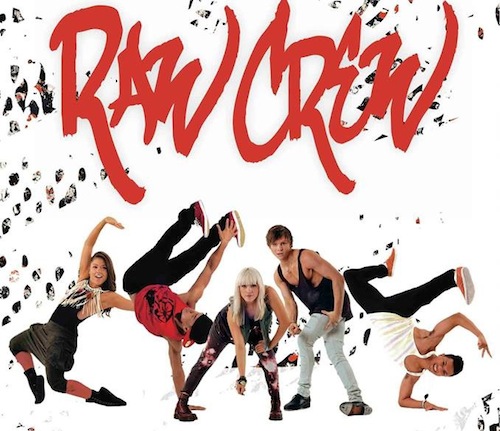 Queensland-based RAW Dance Company will bring audiences across Australia two high-energy shows and a master class program in 2014. RAW will tour two full-length productions to Australian schools – RAWCrew, a high-energy, hip-hop performance, and Bang! Crash! Tap!, a percussive, beatbox and tap extravaganza – and will also offers its award-winning master classes for schools, dance studios and councils.
RAWCrew features two dancers (one male and one female) and one beatboxer performing a diverse collection of routines, including hip-hop, break, popping, locking, tutting, krump, jazz, tap, salsa, African, dance hall, acrobatics and more. The performance is extremely high energy with thrills and spills throughout.
RAWCrew will kick off its tour in March 2014 to Queensland. It will first visit the northeast and northwest regions before stopping in mid-Queensland and the southeast and southwest. In May, the production will tour to New South Wales before stopping in Australian Capital Territory for two days. Then it will go to Victoria and Western Australia in June. The tour will conclude in Brisbane on June 23-27.
On the other hand, the second show, Bang! Crash! Tap!, will tour to Queensland beginning July 17. Then it will visit New South Wales and Victoria, before concluding in early August. Bang! Crash! Tap! is a mind-blowing dance and percussion stage spectacular that features an incredible tap dancer, an amazing beatboxer and one of Australia's most talented drummers. Each member of the crew offers their talents to create a fun and energetic show that promises laughs, gasps, amazing moves and plenty of raw energy.
Finally, during the 2014 show tours, RAW will also offer master classes throughout Australia. RAW's master classes offer councils, detention centres, universities, primary and secondary schools and dance studios the opportunity to host dance workshops to inspire and encourage students. From beginners to advanced, young to old, RAW can deliver an amazing experience for all students.
For more information on RAW's upcoming 2014 tours, visit http://raw.ws.